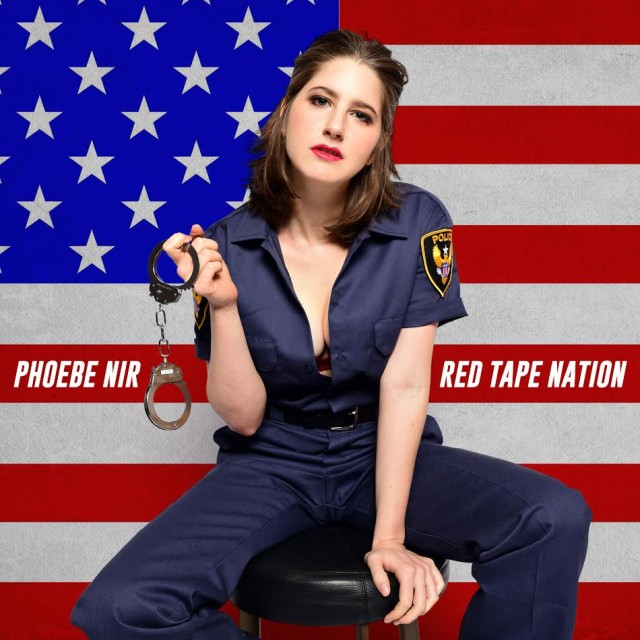 Phoebe Nir's young career as a musician and writer has certainly included some highlights: she has been received at the White House by Barack Obama as a Presidential Scholar of the Arts in Writing, and was nominated for the prestigious Pushcart Prize for Literary Fiction. Her work in musical theater has been showcased in New York City at Joe's Pub, Feinstein's 54 Below, and the BMI Lehman Engel Musical Theater Workshop.
She is currently developing an original musical theater adventure trilogy, Diana & Navy & The Golden Tooth, with composer Tomás Doncker, and recently released her debut pop EP, Side Hustle via True Groove Records. Her follow up EP, Red Tape Nation, is currently in the works and will be followed by a tour to SXSW.
Embed:
Premiering today at VerbicideMagazine.com is the title track to Nir's forthcoming EP. "Red Tape Nation" is an onslaught of fuzzy guitar riffs, off-kilter vocals, anti-authoritarian morals, and riot grrl attitude that feels all too relevant with Donald Trump's recent inauguration. Stream it above.