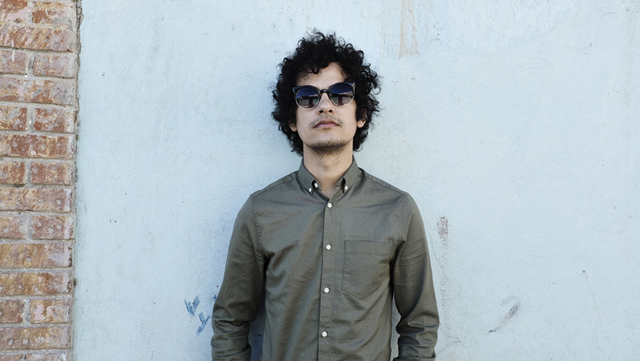 You've already preordered the last of the Omar Rodriguez-Lopez 12-album extravaganza, and you're sad it is coming to an end. You've been told there are more albums coming — "But when will that be?" you ask.
Well, the answer is here: You only have to wait two more weeks. The next slew of Omar releases are on their way, starting with the first release, A Lovejoy, on December 30, 2016 via Ipecac Recordings. You can plan to ring in your new year with some new music, and then sit back and relax through May as the every-two-weeks release schedule continues.
Here is a list of the albums and release dates you can use to mark your calendars. We will have reviews of the first two albums, A Lovejoy and Roman Lips, up for you soon.
Omar Rodriguez-Lopez Album Release Schedule
12/30/16 – A Lovejoy
01/13/17 – Roman Lips
01/27/17 – Zen Thrills
02/10/17 – Chocolate Tumor Hormone Parade
02/17/17 – Ensayo de un Desaparecido
03/03/17 – Nutrido por Mercenarios
03/17/17 – Scrapyard Handshakes
03/31/17 – Cosmic Jesus Hearst
04/14/17 – Invisible Chain Gang
04/28/17 – Baby Teeth Farm
05/12/17 – Temporarily Testing Salvation
05/26/17 – Reganomics Lamborgini
The release of a CD/vinyl box set is still undecided in terms of a date, but still looks to be in the works for an eventual release — we will just have to wait for more information on that one.