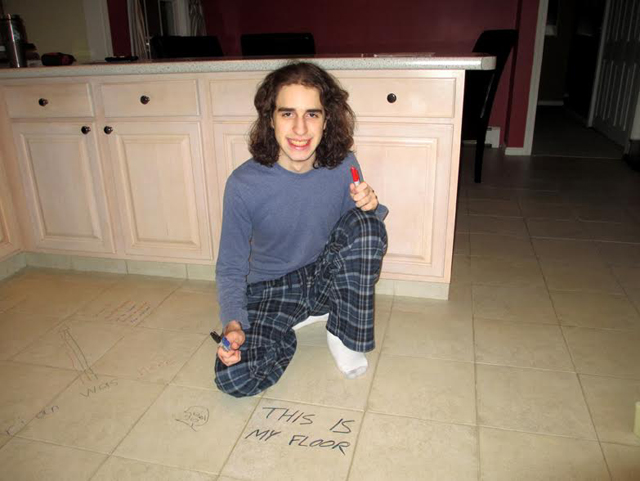 Adrian Cohen is not a teen pop-star aching for the cover of Tiger Beat. He isn't a leather-jacket-clad rock & roller sneering at his audience. He doesn't don a fedora to signify he's from some distant era more authentic than our own. Adrian is a 16-year-old calendar-counting savant, piano phenom, and inspired outsider artist.
His sophomore LP Sticks and Stones (out June 24, 2016) is a quirky collection of eccentric piano-pop, for fans of musicians from They Might Be Giants and Ben Folds, to Daniel Johnston and Atom & His Package. Adrian's ear for offbeat but ingratiating hooks will surprise and delight, as you find yourself humming bars from songs you heard for the first time just hours ago.
Premiering today on VerbicideMagazine.com is "Kelly Picked Me," a track from the forthcoming Sticks and Stones. Stream it below.