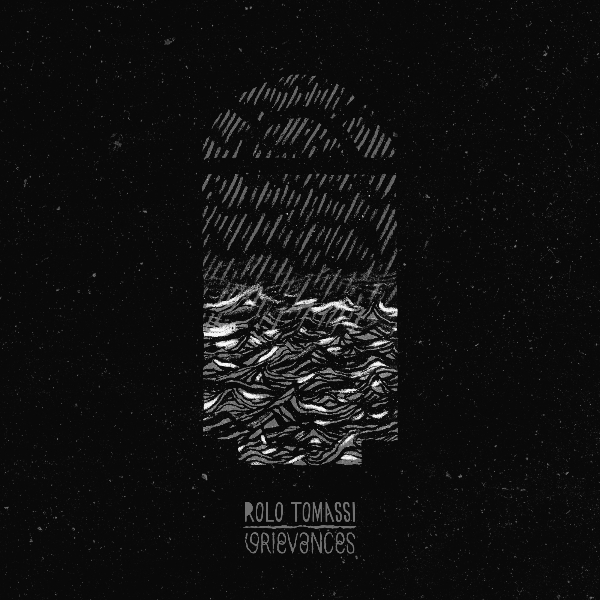 For some reason, until now, this mathy and progressive hardcore band from the UK hasn't released any proper albums in the United States since their formation in 2005. This is a little hard to understand, because after one listen to Grievances — their first "officially" released album in the States — you can see why they've become such a respected band in their home country.
For those not with familiar with Rolo Tomassi, the band can go bonkers, laying down some chaotic, spazzy loud rock, with lead singer Eva Spence's feral growl leading the charge. It packs quite the visceral punch. But they also add in melodic parts complete with clean singing to these vicious attacks. In addition, the band also occasionally tends to ditch the mathcore in favor of lush mini-epics that mine the sad-eyed beauty of classic prog, but updated for the modern age.
"Estanged" opens the album in full-on attack mode and manages to throw in a synth break along with the aggressive trawl. "Raumdeter" switches between quieter and loud moments with great aplomb, while "The Embers" just totally goes for broke. "Oplascent" is a gorgeous, mini-prog epic with emotive singing from Spence, while "Funereal" walks a fine line between aggressive and jazzy. "All That Has Gone Before" ends the album by showcasing all facets of the band's musical personality.
Grievances is an excellent introduction to Rolo Tomassi for people in the United States. It finds the band firing on all cylinders, and should win them some new fans on this side of the pond.
(Ipecac Recordings, PO Box 1778 Orinda, CA 94563)