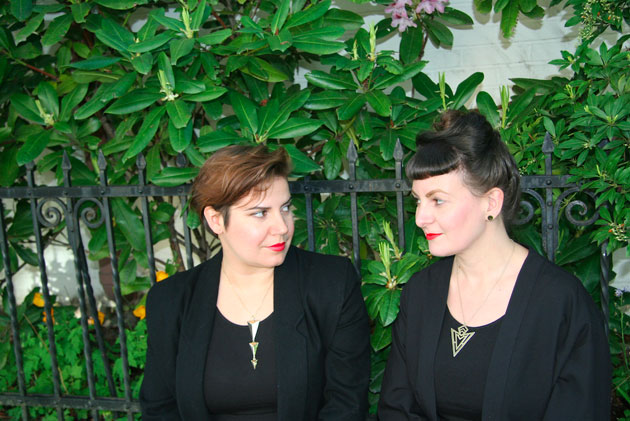 Even before joining as Fake Tears, Larissa Loyva and Elisha May Rembold were already established singers and songwriters. Loyva has released two spectral albums under the name Kellarissa, has toured the world as a live member of Destroyer and How to Dress Well, and has played in past Mint Records acts P:ano and the Choir Practice. Meanwhile, Rembold leads the folk-rock band the Lost Lovers Brigade and is a member of Shimmering Stars.
The pair first collaborated when Larissa joined the lineup of Lost Lovers, and they continued to hone their chemistry during a stint as backup vocalists in the local ensemble COOL TV.
Now, the duo, performing as Fake Tears, is set to release their debut album, Nightshifting, via Mint Records on August 7, 2015. "Second Wind," the debut single from the Jay Arner-produced synth-pop album, premieres today at VerbicideMagazine.com.