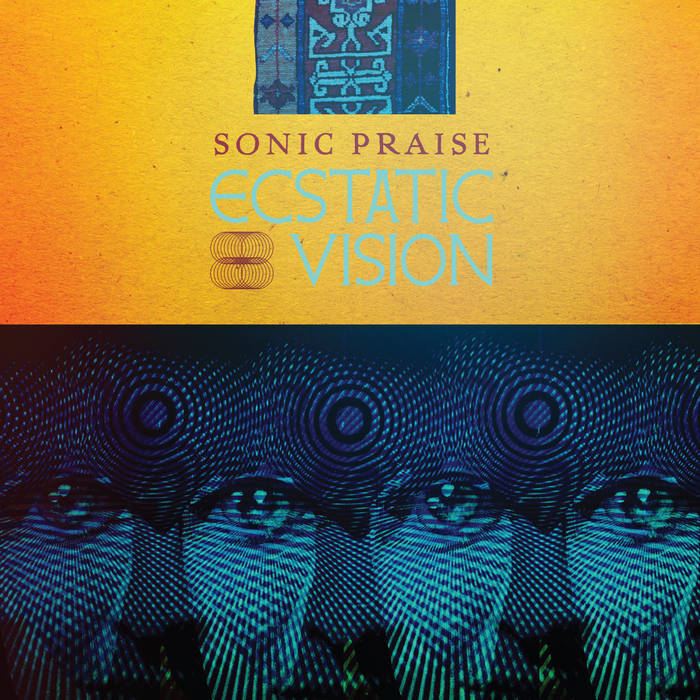 If you were one of the few lucky people who heard A Life Once Lost's last record, Ecstatic Trance, you would have heard the seeds that were planted for their former guitarist Douglas Sabolick's new musical project, Ecstatic Vision. On that album, ALOL expanded upon their heavy sound to add touches of psychedelic guitar and African rhythms to their potent mix. Granted, it was still very much a heavy record, but one that pushed at the boundaries of genre restrictions.
For his new project, Sabolick pushes the psyche rock and African drumming to the forefront and blasts off into the atmosphere with exciting slab of heavy space rock. This isn't a metal album in the traditional sense, but instead mines the same territories that make Hawkwind such a favorite among lovers of loud rock.
"Journey" opens the proceedings with a rock solid repetitive rhythm over which Sabolick sends his guitar into orbit, while his vocals sound a bit like a cosmic overlord commanding you to take a ride with him. "Astral Plane" takes the journey started on the first track even further into the great unknown with blasts of saxophone to go along with the churning rhythms and cosmic guitar sounds. "Don't Kill The Vibe" is urgent and concise, taking this spaceship back down to earth for a bit, before "Cross The Divide" takes it back into orbit to finish up the album.
Sonic Praise is an auspicious debut for this new project, marking the arrival of a great new heavy psych band. 
(Relapse Records, PO Box 2060, Upper Darby, PA 19082)