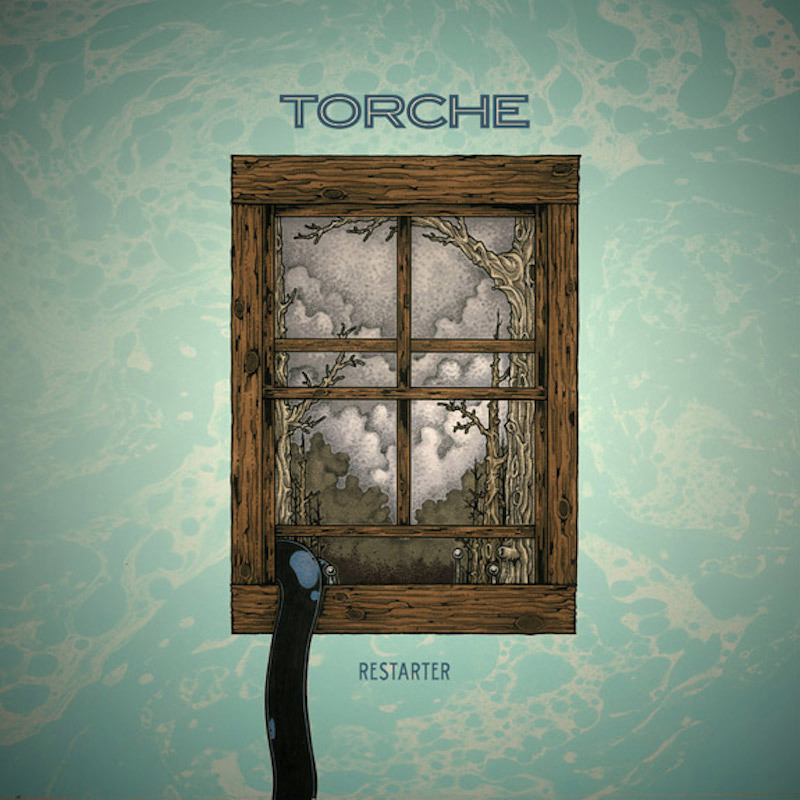 The title of this Torche album has special significance, as it shows the band return to the heavier sound of their earlier releases (such as their self-titled debut and Meanderthal), after moving toward a more modern hard rock sound with their last two releases. On Restarter, the band reclaims their heavy roots, merging sludgy riffs with power-pop hooks, kind of like if the Melvins had Bob Pollard as their principal songwriter. But it also shows the band pushing its sound into new directions.
Either way you look at it, it succeeds magnificently.
Opener "Annihilation Affair" starts with a big, pushed in-the-red riff played at half-speed, with Steve Brooks's melodic vocals over the top of it. Then it does something unexpected by breaking down into a psychedelic-tinged feedback drone that ends the track. "Minions" and "Barrier Hammer" are some of the heaviest tracks the band has recorded, and in true Torche fashion they are also insanely catchy.
They also throw in a few fast ones with "Bishop In Arms," "Loose Men," and "Blasted" which make for some of the heaviest and grooviest pop-punk you are likely to hear all year. The title track that closes the album shows the band at their most experimental and psychedelic, as an urgent riff gives ways to a motorik rhythm and ends the album with six minutes of feedback soloing.
Restarter marks the rebirth of the one of the most exciting modern loud rock bands of the past decade. They've found a way to move into the future by embracing their past, and you'll want to hear it.
(Relapse Records, PO Box 2060, Upper Darby, PA 19082)