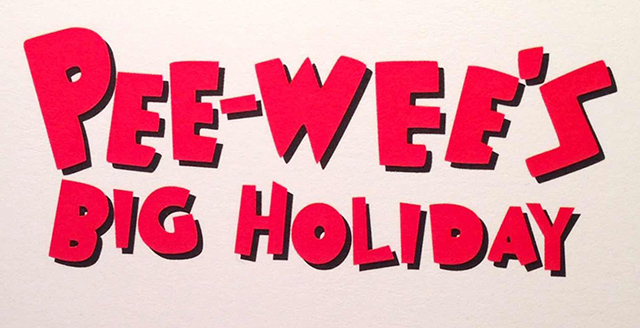 After plenty of speculation, an official announcement has finally been made regarding the release of a new Pee-wee Herman movie.  Pee-wee's Big Holiday, starring Paul Reubens as the titular character, will be produced by Reubens and Judd Apatow, and will be the feature film directorial debut of John Lee. The script was co-written by Reubens and  Paul Rust ("Comedy Bang! Bang!," "Arrested Development").
According to peewee.com, in Pee-wee's Big Holiday, a fateful meeting with a mysterious stranger inspires Pee-wee Herman to take his first-ever holiday in an epic story of friendship and destiny.
This will be the third Pee-wee Herman movie, following Pee-wee's Big Adventure (1985) and Big Top Pee-wee (1988). Production begins in March 2015.