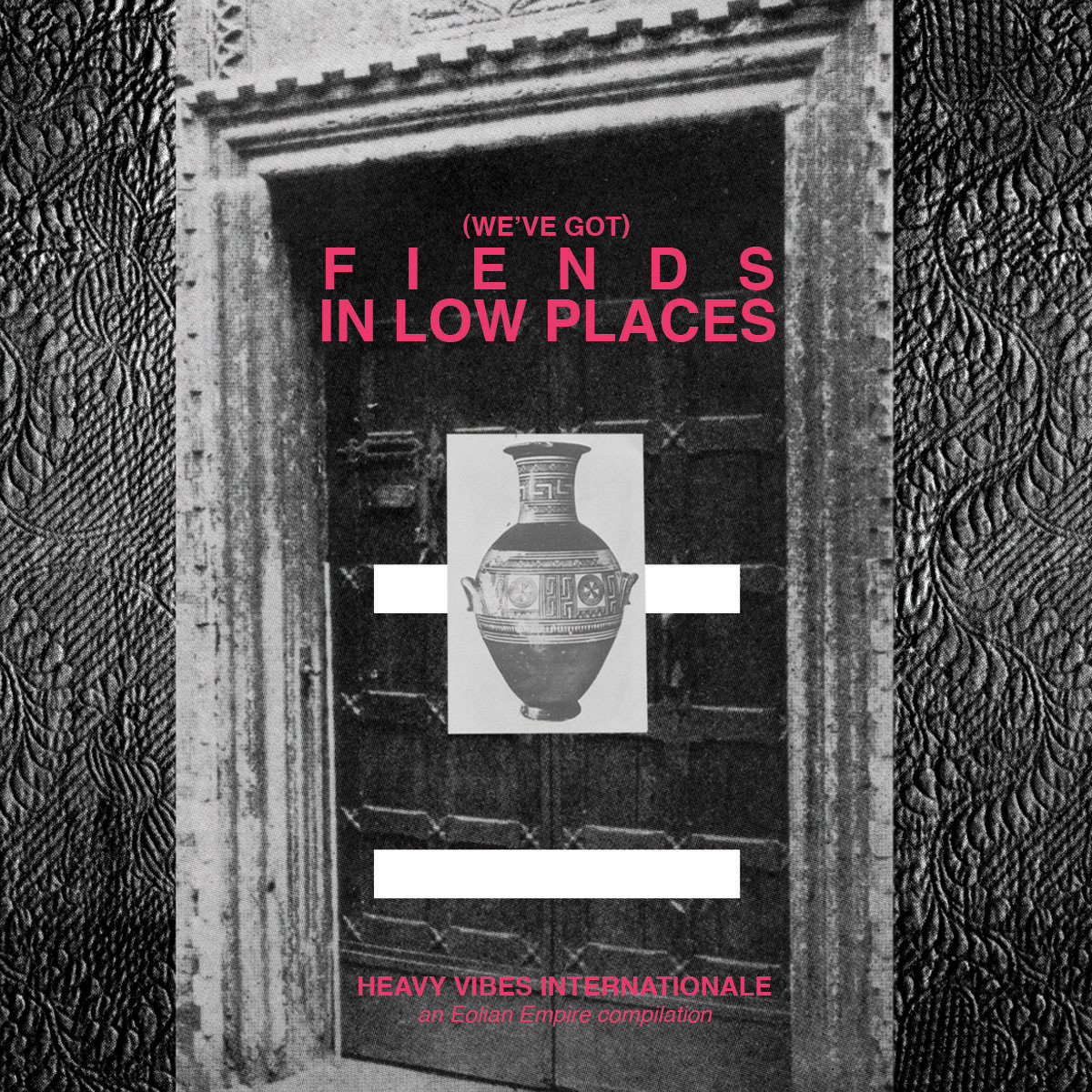 The Eolian Empire label was relaunched a few years back by Josh Hughes and Seth Montfort (of Portland, Oregon's noise rockers Rabbits) to provide an outlet for all types of loud, weird, and heavy bands from their hometown including Drunk Dad, Honduran, and Diesto. They've even teamed up with like-minded souls from other parts of the country (and the world) for a few releases.
On this compilation, released as a cassette, Eolian focuses on such bands from around the country and across the globe. It's a literal United Nations of grimy, noisy underground music.
England's Meadows opens the proceedings with "Gobshite," a slow, low, and dangerous slice of sludge. Norway's favorite sons and daughters of noise rock make an appearance in the form of Arabrot, MoE, and Hombre Malo. Arabrot's track, "The Libertine," is a bawdy slice of underground rock that lives up to its title, while MoE's track "Where's The DJ" lets loose with a primal force. Hombre Malo's "The Fall" is a raucous mixture of hard rock and noise rock. Finland's Throat weigh in with "Clean Cleaner," which starts clean and punchy and then progressively gets slower, heavier, and angrier.
But before you think Europe is having all the noise rock fun, Elephant Rifle's from Reno, Nevada contribute the track "Frat Poison," which offers a short sharp shock, while Canada's The Great Sabatini play at tempos that would make the Melvins tell them to speed up on the appropriately titled "Slow Jam." South America is represented with Brazil's Timekiller, who manage to merge Motorhead-styled punkish metal with noise rock on the ripping "Sick Of Myself." Australia's bass and drum destruction unit, Dead, closes out the compilation with an ode to their hosts in "Rabbits."
This compilation provides an excellent overview of the breadth and reach of the noise rock underground. It shows that the ethos of the genre extends way beyond our borders here in the States.
(Eolian Empire, PO Box 42073, Portland, OR 97242)