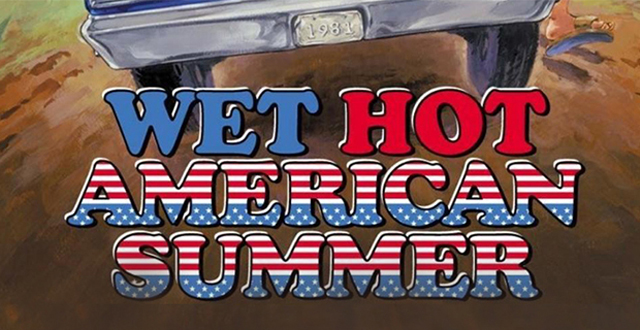 In 2014, it was rumored that a series based on the film Wet Hot American Summer was being developed for Netflix. Now, those rumors have been confirmed by Netflix's official Twitter account.
According to Deadline, following months of deal-making and prep work, filming has started this week on an eight-episode series for Netflix based on the film, with nearly its entire ensemble cast returning:  Elizabeth Banks, H. Jon Benjamin, Michael Ian Black, Bradley Cooper, Judah Friedlander, Janeane Garofalo, Nina Hellman, Ken Marino, Zak Orth, David Hyde Pierce, Joe LoTruglio, Christopher Meloni, A.D. Miles, Marguerite Moreau, Amy Poehler, Paul Rudd, Marisa Ryan, Molly Shannon, Michael Showalter, and Kevin Sussman.
David Wain and Michael Showalter will return to executive produce the series, and Wain will direct. Based on previous rumors, the show will serve as a prequel to the 2001 film. Unfortunately, it is too early to know when the series will arrive on Netflix.
An official Twitter account for the series has been created: @WetHot