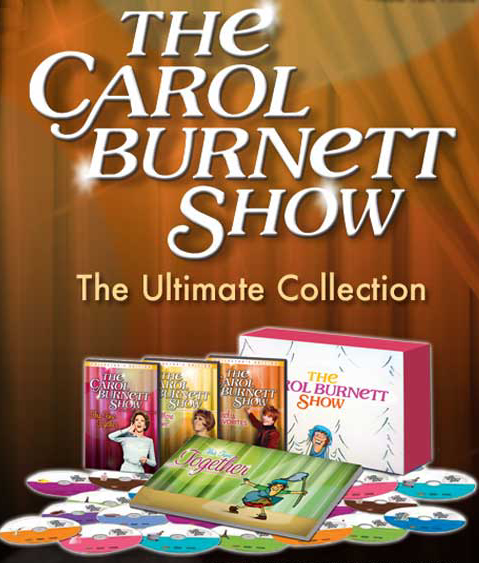 England had variety show adult humor with "Benny Hill" in the '50s, '60s and '70s. However, the USA wasn't completely devoid of such fantastic sketch comedy and music goodness. We had "The Carol Burnett Show," which debuted on CBS in 1967 and ran for 11 years, receiving 25 Emmy Awards and five Golden Globes.
StarVista Entertainment has just released a packed-to-the-brim DVD set called The Carol Burnett Show: The Ultimate Collection which contains 50 classic episodes hand-picked by Carol herself and more than 20 hours of new bonus features and its more awesome than it is outdated.
The set also comes with an 18-page book, bonuses include three episodes from "The Garry Moore Show" where Carol got her start, including the "Supergirl" episode, where Carol did her Tarzan yell for the first time; rare sketches from the first five seasons of show, not seen anywhere in over 40 years with guest appearances by Lucille Ball, Jerry Lewis, Bing Crosby, Bob Hope, Betty White, Carl Reiner, Steve Martin, Lily Tomlin, Joan Rivers, Bernadette Peters, Sammy Davis, Jr., Dick Van Dyke, Shirley MacLaine, Rock Hudson, Vincent Price, Phil Silvers, Joel Grey, The Smothers Brothers, Stiller & Meara, Tony Randall, and many more.
If you're a fan of Carol, or of adult-themed sketch comedy, this collection is a must-have.