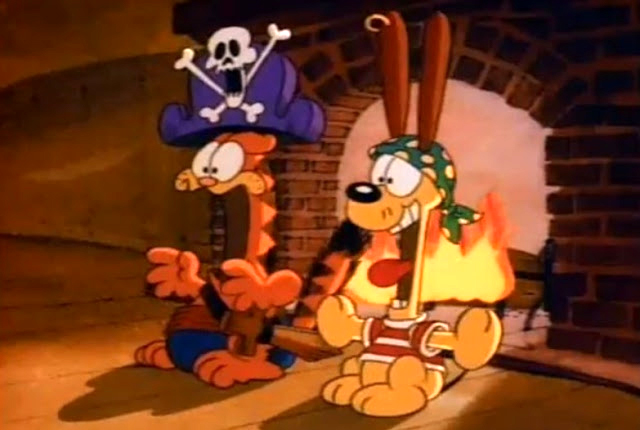 During October, it's always fun to settle into a good marathon of horror movies. Whether you prefer bloody, gory flicks or goofy horror-comedies, there's always a lot of fun to be had leading up to the holiday.
In the midst of the film binge though, it can be fun to revisit some childhood favorites. Here are five Halloween specials and cartoons you can watch for free. Enjoy the nostalgia trip.

A Disney Halloween (1983)
A Disney Halloween first aired in 1983 during "The Wonderful World of Disney." The anthology special included "scary" clips from a variety of Disney films, plus a number of shorts, including Silly Symphonies "The Skeleton Dance" and the Donald Duck "Trick or Treat" cartoon from 1952.

Bugs Bunny's Howl-oween Special (1978)
Like A Disney Halloween, this Looney Tunes special is an anthology of older clips and cartoon shorts. Also, as in the aforementioned Donald Duck short, legendary voice actress June Foray provides the voice of the witch.

The Legend of Sleepy Hollow (1949)
I remember The Legend of Sleepy Hollow as being legitimately creepy, and my childhood memories are pretty accurate — Ichabod Crane's encounter with The Headless Horseman is the stuff little kid nightmares are made of. This retelling of the classic short story by Washington Irving comprised one-half of Disney's 1949 animated feature, The Adventures of Ichabod and Mr. Toad (the other half of the film is based on The Wind in the Willows).

The Real Ghostbusters – "When Halloween Was Forever" (1986)
Pure nightmare fuel. This episode, along with "Slimer, Come Home" (which aired only a few weeks apart in October 1986), haunted me for years.

Garfield in Disguise (aka Garfield's Halloween Adventure) (1985)
Garfield in Disguise ranks up there with It's the Great Pumpkin, Charlie Brown as a childhood Halloween classic. If only I could find the latter on YouTube.
Any Halloween cartoons or specials you'd add to the list?