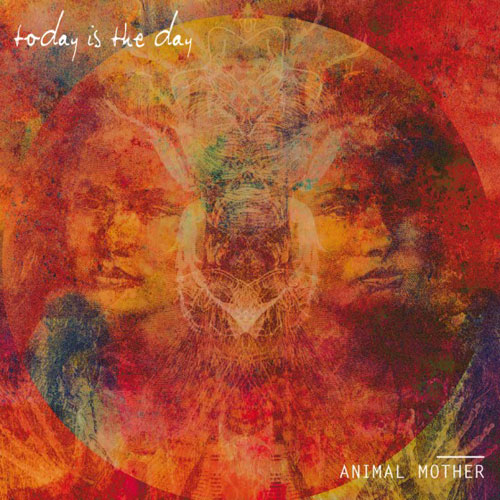 Over the course of 20 years, which includes 10 albums and many lineup changes, this band — which has basically been the vehicle for its evil genius mastermind Steve Austin — has constantly put out music that is challenging, sometimes divisive, and always enthralling. Austin follows wherever his twisted muse takes him, which is the main reason for the stylistic shifts from album to album. Some have said that the ever-changing lineup is one of the reasons for the changes in sound, but I have a feeling that even if Austin had a more steady lineup the music would still come out this way.
The band's last album, 2011's Pain Is A Warning, showed the band in a more stripped-down rock mode, which drew on Austin's noise rock roots as well, as various hard rock and metal influences. It raised some eyebrows because it was more straightforward and not complex for the sake of being complex. Austin said that was his intention. This is what he felt, and he expressed it. Some people weren't happy, but it was an honest move and I believe that record will be an underrated gem in the band's discography.
Well, now it's three years later, and Today Is the Day have released a new album with a new rhythm section and for a new label in Southern Lord. Those who were put off by the straightforwardness of the last album will be quite thrilled that this is a return to the more musically complex and volatile side of the band's sound.
The title track opens the album with math-y chords and odd time rhythms, for which the band is known (along with Austin's hissing vocals), which eventually build to chunky breakdowns that reference both noise and psychedelic rock. "Discipline" and "Mystic" follow the same unpredictable paths, while the first real curveball comes in the form of dark, semi-acoustic ballad "Outlaw," which is later done up in an plugged-in, electric version. The acoustic version has an air of doomed resignation, while the electric is defiant and ready to take on the world.
"God Crutch" adds some electronic elements to the mix, while "Masada" adds some more of that evil, noisy psychedelic rock for maximum impact. "Bloodwood" ends on a seven-minute-plus trawl with piano and amplifier feedback in the background.
Animal Mother adds another interesting chapter in this band's story, and should be embraced by long time fans and people who want challenging, volatile loud rock. To borrow a line from the last album, these results exceed expectations.
(Southern Lord Recordings, PO Box 291967, Los Angeles, CA 90029)