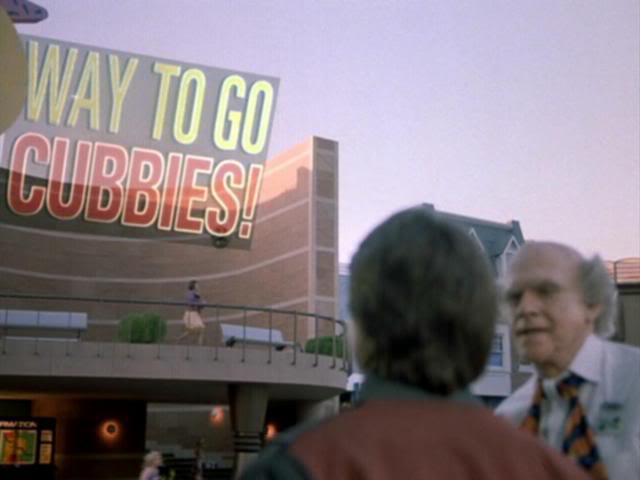 Recently, 2015 Major League Baseball schedules were released, and a notable quirk was found by Reddit user Antithesys: the Chicago Cubs will open a three-game set at Wrigley Field against the Miami Marlins on July 3, 2015 — the 30th anniversary of the release of Back to the Future.
You might be wondering, why is this notable? Well, in Back to the Future II, when Marty McFly travels to 2015, he learns that the Cubs have swept the World Series against Miami. The gag was that, in the '80s, Miami didn't even have a professional baseball team — and the Chicago Cubs hadn't won a World Series in 80 years.
Of course, now, Miami does have a baseball team — and, unfortunately, they play in the National League, same as the Cubs, which ensure this October Classic match-up will never occur. And with the Cubs likely to finish 2014 in the NL Central basement, it's likely that their 106-year World Series drought will extend beyond 2015.
Also, while it would be even more serendipitous if the two teams could meet up on the anniversary of the release date of Back to the Future II, that would be impossible: it was released November 22, 1989, well after the end of baseball season.