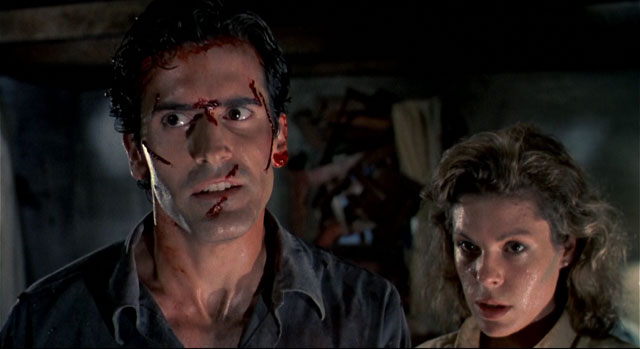 At Comic-Con 2014, director Sam Raimi has revealed that the cult classic horror film The Evil Dead is being resurrected — as a TV show.
"I always love working on that series," Raimi said, according to Hitfix. "My brother [Ivan Raimi] and I are writing the Evil Dead TV show right now. Weird, but true. With Bruce Campbell."
The news was revealed during a panel for the video game adaptation The Last of Us, which Raimi will produce.
No more details about the potential series have been announced, though in response to a fan who tweeted, "Only if [Bruce Campbell] is the STAR of this new tv series will I accept," Campbell replied, "That's the plan."