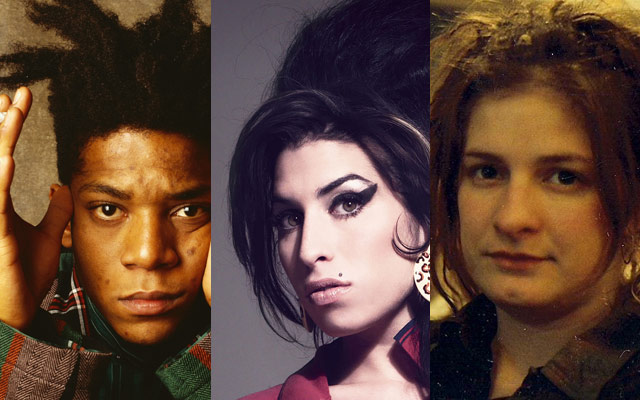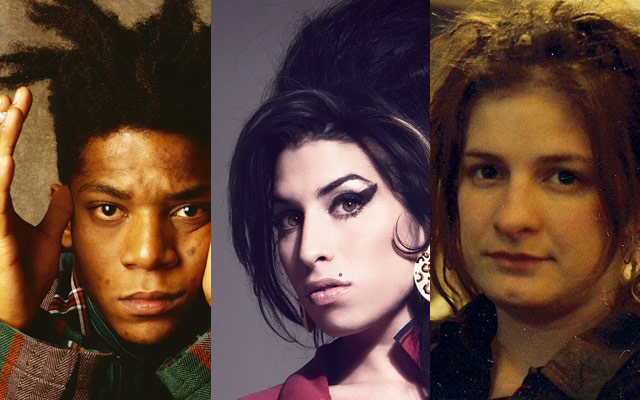 When Nirvana's Kurt Cobain was found dead in April 1994, his grieving mother was quoted in the press as saying, "I told him not to join that stupid club." The "club," of course, refers to the now-mythologized "27 Club," the supposedly cursed age at which rock stars are likely to die.
With the exception of the "32 Club," no other age exists where musicians have an abnormally high rate of death. Is it a coincidence, or is there a reason behind this phenomenon?
Maybe a bit of both. While it's likely a coincidence that so many celebrity musicians have died at the age of 27, it's not coincidental that so many die young — in fact, according to team of British researchers, "North American pop stars were 87.6% as likely to be alive as [non-rock stars] of the same age and ethnicity — the lowest survival rate of any group identified" in a 2011 study. So if you're looking to live a long life, steer clear of a career in the rock music biz — or take heed of the tragically short lives of these 15 rock stars.
Alexandre Levy (November 10, 1864 – January 17, 1892)
Brazilian Alexandre Levy is the very first member of the 27 Club. The São Paulo-born composer was a pioneer of Brazilian musical nationalism, fusing classical composition with Brazilian folk music, but died mysteriously in 1892. He did not suffer from any known illness, and the details of his death were never disclosed.

Brian Jones of the Rolling Stones (February 28, 1942 – July 3, 1969)
Brian Jones — and not Mick Jagger — was the original bandleader of the Rolling Stones. According to the Rolling Stones' original bassist Bill Wyman, "He formed the band. He chose the members. He named the band. He chose the music we played. He got us gigs. Very influential, very important, and then slowly lost it. Highly intelligent — and just kind of wasted it and blew it all away."
Jones was a member of the Stones from 1962 until he was booted out of the band in June 1969. Less than a month later, he was found dead, having drowned in his swimming pool — intoxication from drugs and alcohol likely played a role. Forty-plus years later, the band is still going.
Alan Wilson of Canned Heat (July 4, 1943 – September 3, 1970)
In mid-1970, Alan Wilson attempted suicide by driving his car off of a Los Angeles freeway. However, he survived the attempt, and though he suffered from depression, was released from the hospital shortly thereafter.
Unfortunately, Wilson did not survive much longer. On September 3rd, he was found dead on a hillside Topanga Canyon. His death was attributed to "acute barbiturate intoxication," and it was never clear whether it was a suicide, as no note was left.

Jimi Hendrix (November 27, 1942 – September 18, 1970)
Like many of the talented musicians on this list, Jimi Hendrix struggled greatly with drug and alcohol abuse during his short life. The Seattle native met his end in London while staying with his girlfriend Monika Dannemann, who was the last person to see him alive. After sharing a bottle of wine, Dannemann drove Hendrix to a friend's house at 1:45 a.m. on September 18th, and picked him up at 3 a.m. The two stayed awake talking until 7 a.m., when they finally went to sleep.
When Dannemann awoke at around 11 a.m., she found Hendrix still breathing, but unresponsive. By 11:30, Hendrix was at St Mary Abbot's Hospital, and by 12:45 that afternoon he was dead. His obituary revealed that Hendrix died of asphyxiation after choking on his own vomit due to barbiturate intoxication — he had ingested nine of Dannemann's prescription Vesparax sleeping tablets, 18 times the recommended dosage.
In 1996, Dannemann committed suicide at the age of 50.

Janis Joplin (January 19, 1943 – October 4, 1970)
Just 16 days after the death of Jimi Hendrix, singer Janis Joplin was found dead in her room at the Landmark Motor Hotel (now the Highland Gardens Hotel) in Hollywood, California.
The official cause of death was a heroin overdose. It has been suggested that Joplin accidentally overdosed due to being supplied with abnormally potent heroin, as several of her dealer's other customers also overdosed the week of her death.

Page 1 of 3 — Click Below for Page 2