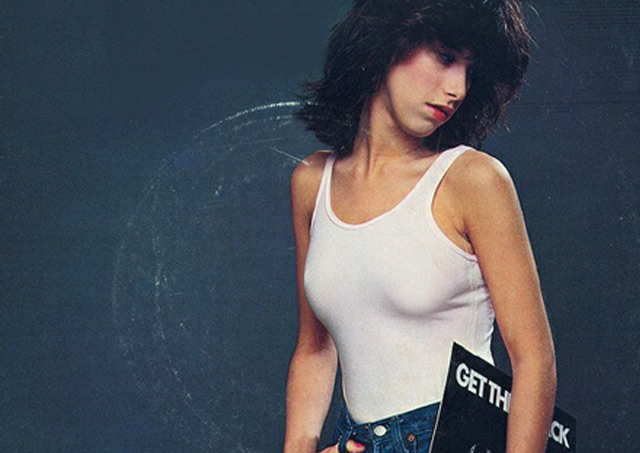 Whether the familiar riff reminds you of Winona Ryder and Janeane Garofalo dancing in a mini-mart, or Weird Al Yankovic paying homage to lunch meat, it's a given that you've heard at least one version of The Knack's 1979 hit song "My Sharona." The track, which was "written in 15 minutes," according to lead singer Doug Fieger, was inspired by Fieger's real-life girlfriend, then-17-year-old Sharona Alperin (pictured above on the song's single).
"My Sharona" also cemented The Knack as a prime-example of a one-hit wonder. However, it allowed them to play to a large fan base for three decades until Fieger's death in 2010. The song's reach is so great that it is has been covered and parodied many times by a multitude of different bands in different styles over the years. Though they are not covers you'd mistake for the original version, the five covers below are notable and unique.
Destruction
German thrash metal band Destruction performed a sped-up version of The Knack's classic tune on their 1990 album Cracked Brain.

Nirvana
On February 16, 1994 in Renned, France, Nirvana goofed around and played a brief rendition of this song before launching into "Drain You." It is available on numerous bootlegs.

Veruca Salt
Veruca Salt, whose original lineup reformed in 2013, released this cover as a B-side to "Victrola" back in 1995.

Yo La Tengo
Yo La Tengo included a verse from "My Sharona" in their lengthy medley that included, among other songs, "Sonic Reducer" and "Mr. Apollo." It is the final track on their 2006 album Yo La Tengo Is Murdering The Classics — "My Sharona" appears briefly at the 1:26 mark.

Dandy Warhols
This odd version of "My Sharona" appears on The Dandy Warhols' 2005 album All The Money Or The Simple Life Honey.