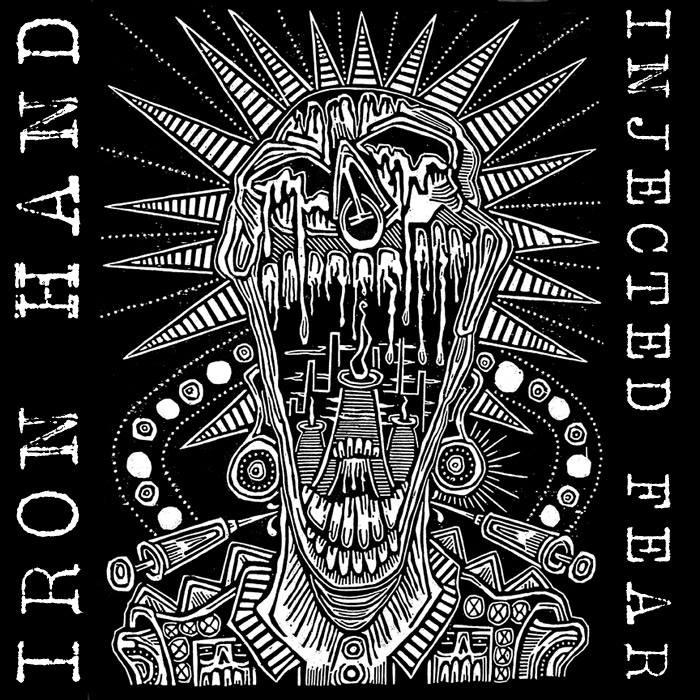 These crust punk maulers from New Haven, Connecticut have forged their own powerful take on this venerable form of music over the course of three seven-inch records. On their newest 12-inch disc, which is being released on the fine Elm City label Safety Meeting Records, they have tweaked their sound slightly, making for the best record of their short lifespan.
Crust punk can sometimes be a genre that suffers a little too much from a homogenous sound, which is part of its appeal to some of its fans. In the case of this band, Iron Hand add little touches to their music to separate themselves from the pack. These songs are more dynamic, allowing the band to stretch out a bit without diluting their powerful sound.
Also, the record has a clear yet biting production, which allows for every instrument to heard. This just means it hits harder. By no means is this a sanitized or sterile production — it's plenty dirty, but each instrument (as well as Brian F.'s vocals) are allowed to be heard in all their filthy glory. It doesn't succumb to the standard lo-fi production that turns everything to sonic mud.
The title track that opens the record starts off with some slamming big-beat drums and a pick slide, settling into a nasty punk rock groove before going for broke. "Relic," "Self Sacrifice," and "Incantation" all feature short, sweet, and stinging guitar solos to go along with the "sturm und drang," while "Vainglory" mixes in some lurching doom among the slamming fast parts. All these little additions make for a deeper listen, but never take away from their vicious noise.
This is a definite must for the fan of crust, but it also contains enough appeal for any person who likes the dirtier side of punk.
(Safety Meeting Records, 196 Norton Street #2, New Haven, CT 06511)