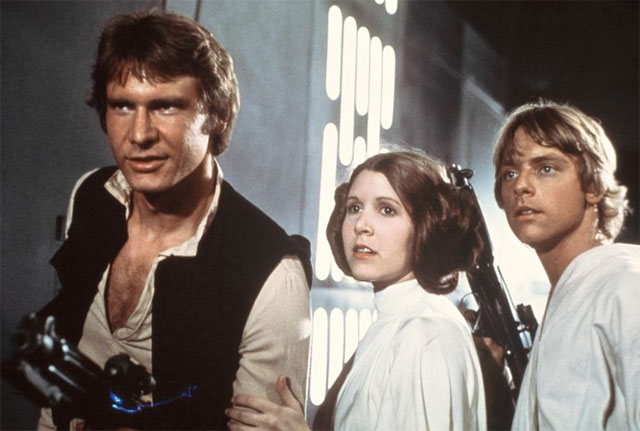 Carrie Fisher has confirmed she will appear in Star Wars: Episode VII, along with Harrison Ford and Mark Hamill. All three actors will reprise their previous roles in JJ Abrams' Star Wars: Episode VII, the newest installment of George Lucas's sci-fi series.
Carrie told TV Guide that she, Harrison, and Mark are expected to report to work in March or April, and that she is looking forward to getting back into character as Princess Leia.
"I'd like to wear my old [cinnamon buns] hairstyle again – but with white hair," she said. "I think that would be funny."
The film will be released in theaters on December 18, 2015.
(via Belfast Telegraph)