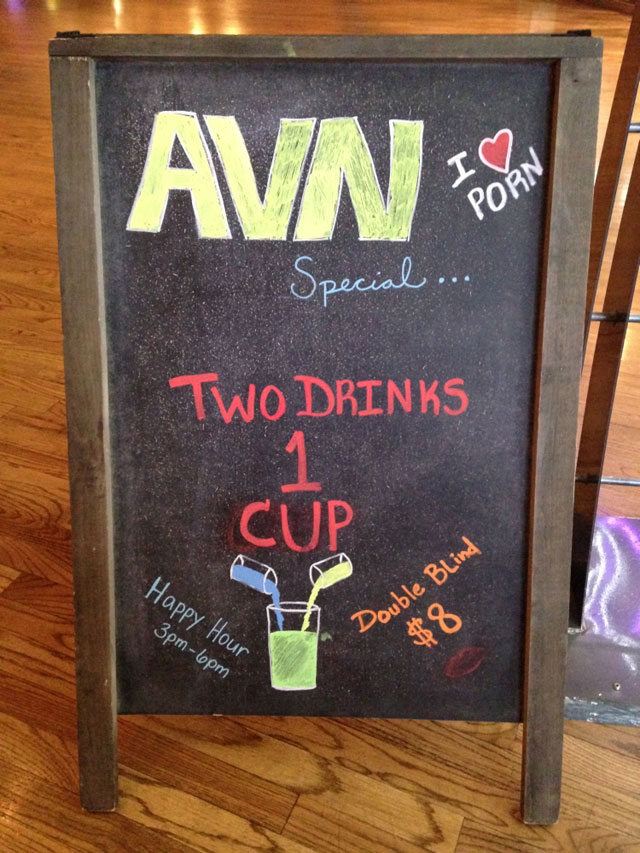 Double entendre and sexy talk are business buzz words in the adult industry, and if you're only familiar with the AVN Adult Entertainment Expo as an award ceremony or a freaky fan fest, you might be surprised by the other side of the show.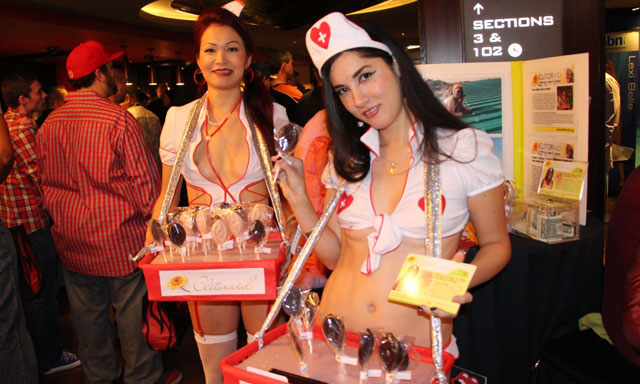 The Adult Entertainment Expo (AEE) has a trade show component called the Adult Novelty Expo (ANE), a showroom of products and devices that come from all over the world, by brands seeking expansion and business connections.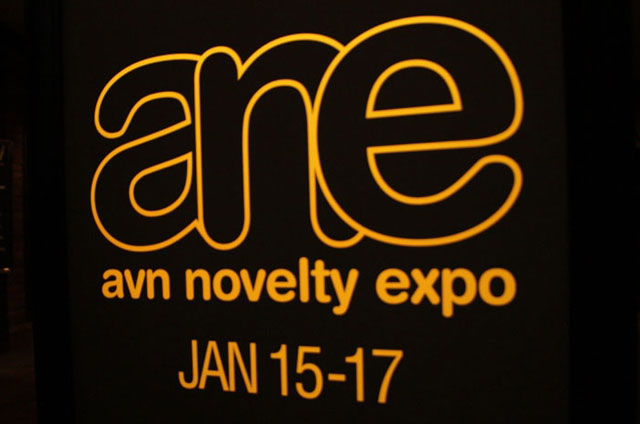 A wide variety of kink and intimate products are on display — everything from the mild to the wild. There are redesigns of existing bestsellers — condoms, instructional manuals, and videos — as well as truly unique designs for products and devices.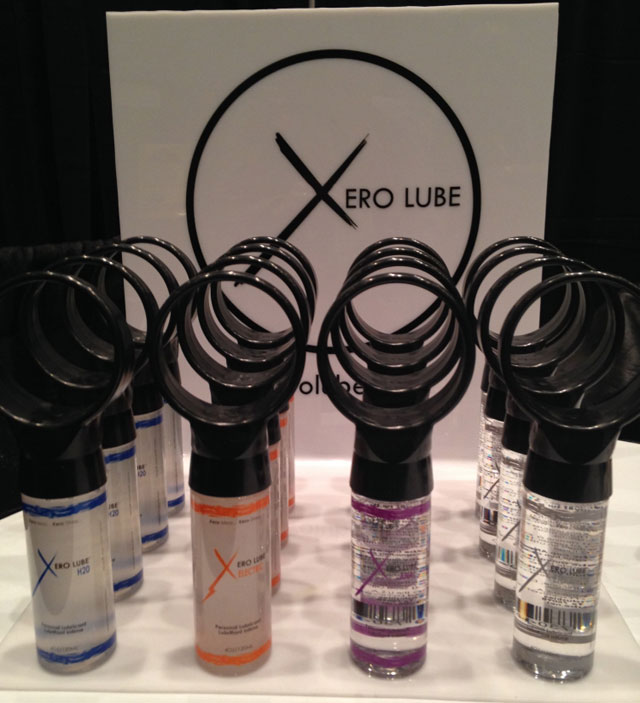 XLube (above) offers a hands-free applicator attached to the cap of the bottle, and Heeldo (below) offers a foot harness that fits with any harness compatible toy so you can give yourself a helping…foot.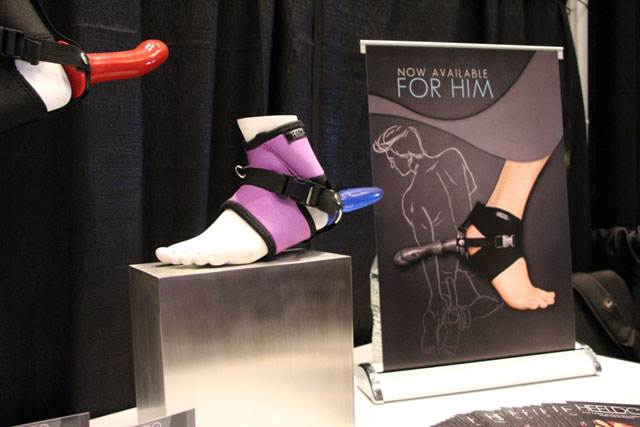 Some of the most popular products are modeled after porn stars. If you can't afford to collect the life-size dolls (pictured below),  you might be able to afford a Fleshlight in the "shape" of one of your favorite stars.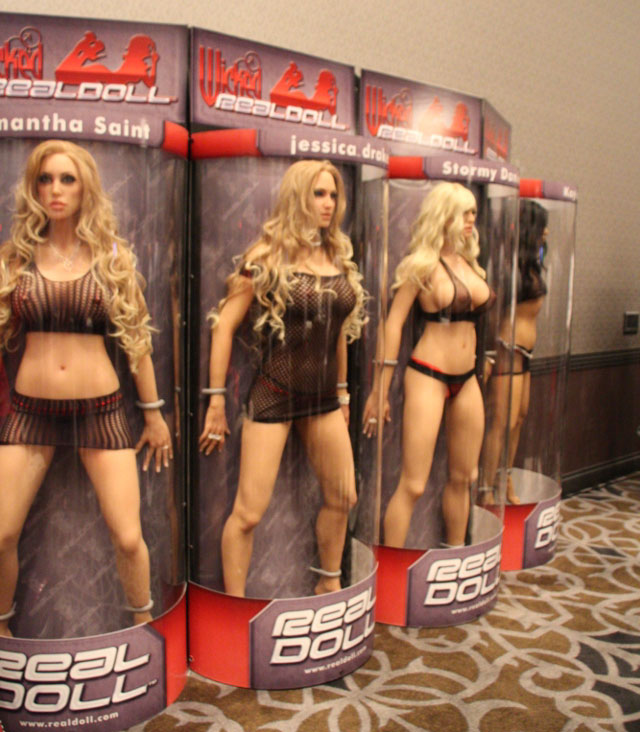 I thought the design (and maybe the market) for the Heeldo was innovative, and as it turns out they were one of the winners at the "O" Awards: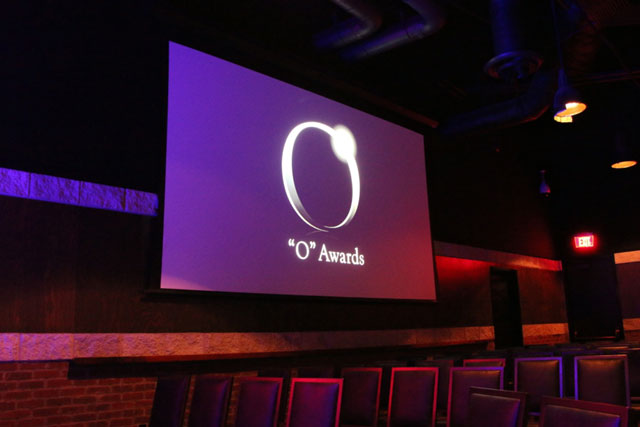 The "O" Awards are the product and device awards, held on the first night of the conference. This year, they also announced a few of the AVN categories early: winning stores and chains were recognized for their contributions, as well as sales.
While booths were buzzing in the ANE, the trade seminars were in full swing on the AEE side. The topics ranged from dealing with the FDA and legal issues, to the academic impact of porn, to the interaction between porn and feminism. The panels were stacked with an eye-popping mix of professors, CEOs, directors, retailers, distributors, manufacturers, and celebrities from the industry. I'll let you guess how many of those categories overlap.
In one of the only industries where men are paid less than women, the men's panel had some interesting things to say.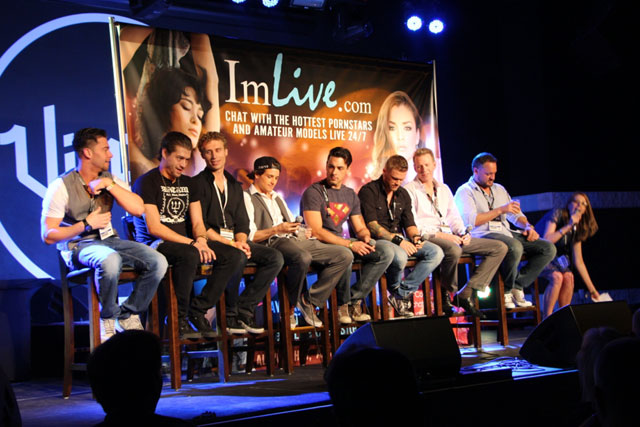 The male actors all echoed similar feelings about the labor of porn: Will the actors be fed on set? Will there be face-time on the camera? Several of the actors were in superhero parody movies for Vivid Entertainment, and noted that they loved playing those characters, which were roles were hard won after many performances without face-time.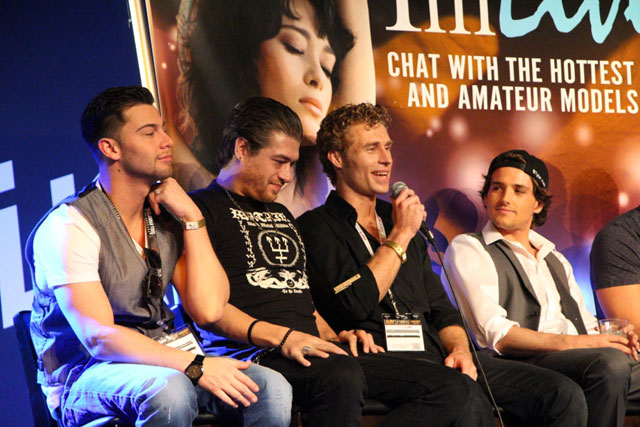 Michael Vegas talked about being in the larger budget film Switch, which allowed him to get face-time and, in his words, be more than just a "prop" in the movie. The actors all echoed similar sentiments about understanding that part of their job in porn — at least the porn from the studios they work with — is to display the girl…and not themselves. Vegas added, "We get paid to deal with the scrutiny of doing porn afterwards."