Ever since the Sex Pistols proclaimed in 1977 that the queen "ain't no human being," and that "there is no future in England's dreaming," punk rock and politics have been inexorably linked. From PunkVoter to ConservativePunk, websites covering the political spectrum have sprung up over the years, while punk rock figureheads have thrown themselves behind ideologies ranging from anarchism and libertarianism, to socialism and environmentalism.
Some musicians have taken their involvement a step further, actually throwing their hat into the ring during election-time. Here are five prolific punks who've appeared on a ballot or two.
Joe Escalante, The Vandals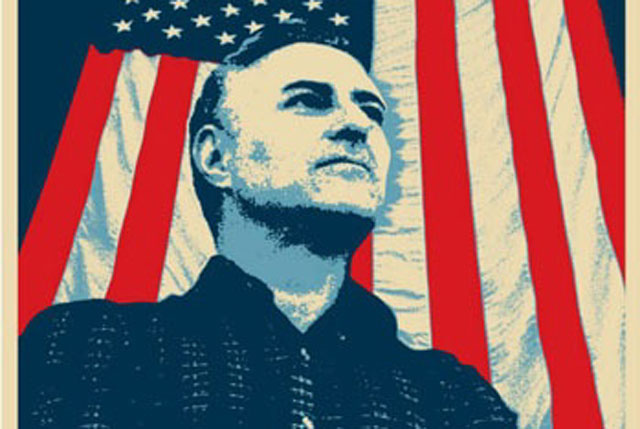 In June 2012, Joe Escalante — bassist of The Vandals, owner of Kung Fu Records, and former Hollywood entertainment lawyer — ran for an open seat as a judge in Los Angeles Superior Court. According to The Hollywood Reporter, "the conservative Catholic [spent] about $15,000 to remind people in L.A. who know his name that he's on the ballot." Escalante lost to Deputy District Attorney Sean Coen.
UPDATE: On their official Facebook page, The Vandals posted the following:
A couple clarifications.
#1. Joe is not a politician, he ran for a job (like dog catcher) that is non partisan. They make you run to get it.
#2. He spent no money because Shepard Fairey made him a sweet poster that raised all the money he needed.
#3. Joe received over 100,000 votes.
Jack Grisham, TSOL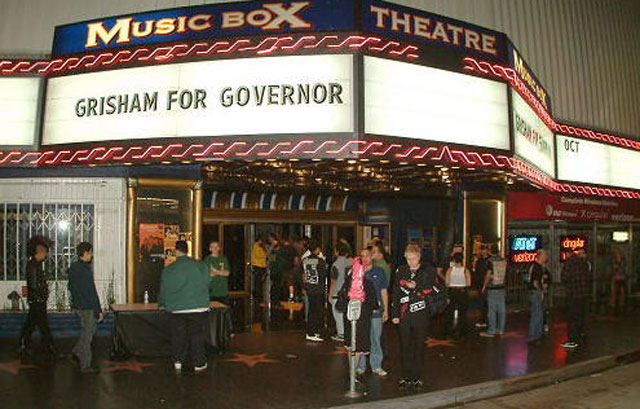 TSOL vocalist Jack Grisham was one of 135 candidates who ran for governor in the 2003 California gubernatorial recall election/national embarrassment. Grisham, a former anarchist, ran on a social democratic platform, placing emphasis on healthcare and education.
Despite his best efforts, Grisham only netted 2,200 votes — not quite enough to overcome the 4.2 million votes cast for Arnold Schwarzenegger. Also garnering more votes than Grisham in the political free-for-all? Child actor Gary Coleman, baseball commissioner Peter Ueberroth, Hustler publisher Larry Flynt, porn star Mary Carey, watermelon-smasher Gallagher, and pink-Corvette-having billboard model Angelyne.
Krist Novoselic, Nirvana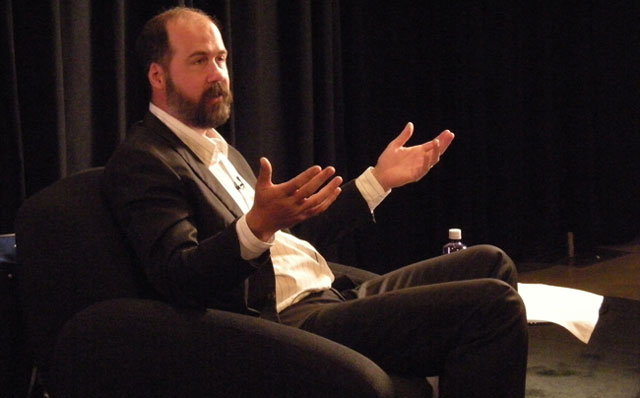 The tall, goofy bassist from Nirvana morphed into an author, activist, and advocate for voting reform; specifically, "instant runoff voting," which would allow voters to rank candidates in order of preference, rather than being forced into the all-or-nothing voting structure currently in place.
Novoselic, chairman of FairVote, ran for the office of Wahkiakum County Clerk (in Washington State) in 2009 under the fictitious "Grange Party" — however, Novoselic acknowledged that it was only a publicity stunt to make a point, and that he had no interest in becoming the county clerk.
"As a strong believer in private association, I oppose the way the state has implemented I-872, the Grange-sponsored Top Two primary," stated Novoselic. "My issue is with the way candidates can appropriate the name of a private group."
Joey "Shithead" Keithley, DOA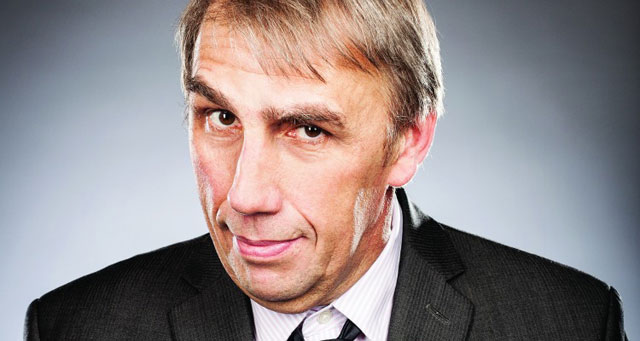 In 2013, after 35 years playing, Canadian punks DOA called it quits when bandleader Joe Keithley announced that he would be pursuing a career in politics: "I've been working on trying to change Canada and this world into a better place from outside the system for the last 35 years," stated Keithley. "Now I will do my utmost to effect that change from inside the system. That's why I am running for the only progressive party, the NDP."
Upon narrowly losing the NDP nomination in March 2013, Keithley said that his future political plans were "up in the air" — however, he still performed solo acoustic fundraisers in support of the NDP prior to the provincial election.
UPDATE: In reply to Verbicide, via his official Twitter account, Keithley stated, "I will be running for office again in Canada in the not too distant future."
Jello Biafra, Dead Kennedys
Vocalist and Alternative Tentacles label-owner Jello Biafra is a member of the Green Party of the United States and has decades of political involvement under his belt. Notably, he ran for mayor of San Francisco in 1979 with a platform that included forcing businessmen to wear clown suits, hiring unemployed workers to become panhandlers in wealthy neighborhoods, and a citywide ban on cars. Biafra earned 6,591 votes, good for 3.79% of the vote.
In 2000, Biafra sought the Presidential nomination for the Green Party — however, he only nabbed 10 votes, finishing a distant second to Ralph Nader, who received 295 of the 319 delegate votes. Biafra supported Nader's presidential campaigns in 2000, 2004, and 2008, performing at rallies and speaking about Nader and the Green Party to the press.
Any other punk rock politicians you can think of?