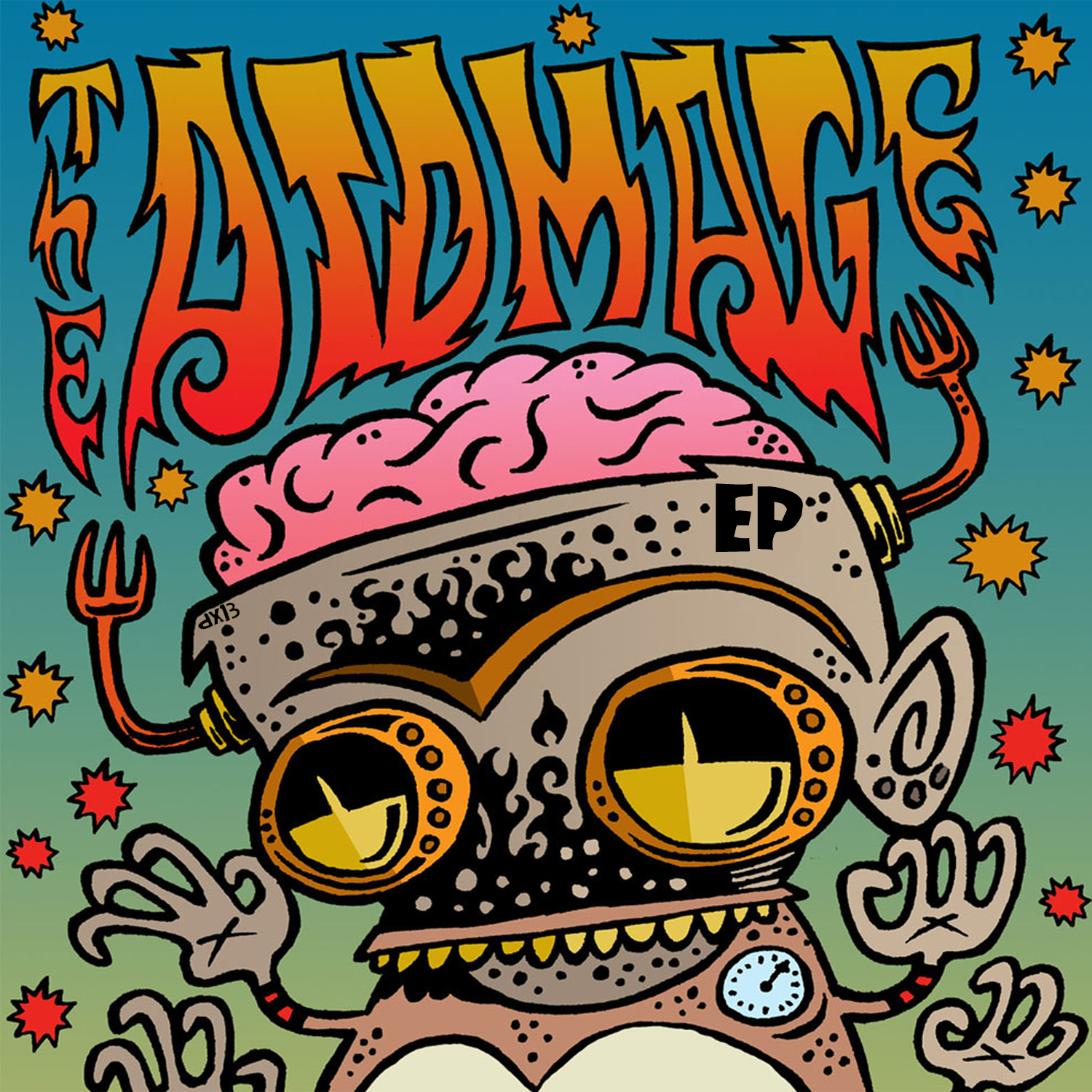 I saw these guys open for The Queers a few months back — great sound, great energy; I just had to shake their hands once they got offstage. They encouraged me to download their free EP off their website, and gave me a sticker of a little alien with an exposed brain. I put the sticker on my bookshelf facing my bed to remind myself to download the EP.
I fully planned to download it the next day; however, my computer kept giving me the blue screen of death. It could be because of all the porn I was watching, but I like to think that the universe was conspiring against me. I didn't get my computer fixed for a month, and for that entire time, the little alien would glare at me as I slept, screaming, "Why haven't you downloaded me?" in his alien language.
When I finally got my computer up and running, I went to The Atom Age's website and, lo and behold, there was the same little alien, nodding his head in approval. I put on the first track "Too Much Fun" and was zapped by The Atom Age's danger-laced surf rock with accompanying sax. It made me feel like I was twisting at a beach party with nuclear bombs dropping in the distance. As I convulsed on the floor, the litttle alien cackled malevolently for all four tracks.
(Asian Man Records, PO Box 35585, Monte Sereno, CA 95030)