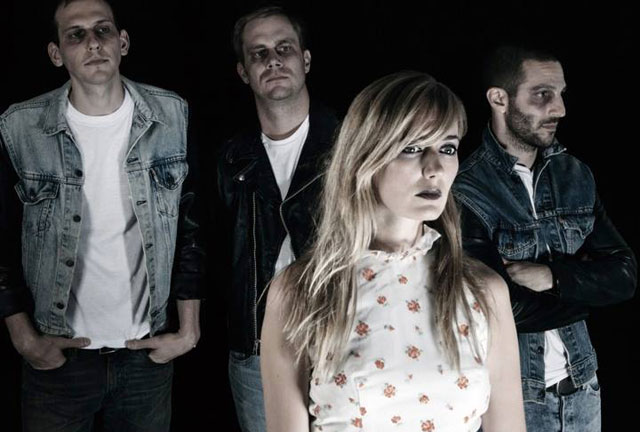 Premiering today on VerbicideMagazine.com is the new music video from Erin Mary and The West Island for their track "Down In the Dark." The track is featured on their debut single, which also features the song "Punk Rock Heart." The single is being released on vinyl on November 26, 2013 on Tiger Blanket Records, the same evening as the group's debut show at Bowery Electric in New York City.
In the video, we find the members of Erin Mary and the West Island in the middle of a vacant Coney Island. Shot and edited in the style of a 1960s B-horror movie, we follow a girl who becomes the target of a pack of men turning to werewolves. The video was directed by Gemma Fleming, and pays homage to various films of the genre, such as White Zombie. In addition to Fleming, the band's art director Jason Lustig and vocalist Erin Marsz developed the video's storyline.
The songs were produced, mixed, and mastered by Joe Rogers (The Shivers, Kelli Scarr, A Va Va), at Room 17 Studios in Bushwick.