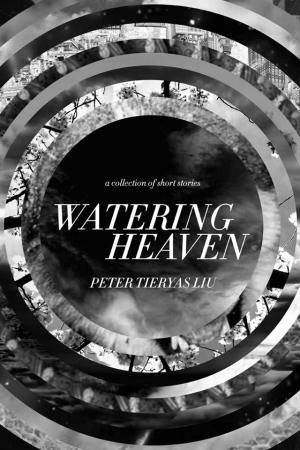 Signal 8 Press, 210 pages, paperback, $7.99
Peter Tieryas Liu is one of those authors who treats short stories with the care and intelligence others only use for full-length novels. Watering Heaven contains 20 stories packed with dazzling inventiveness, humor, and grief. Liu is an explorer of the human condition who revels in its deepest, nastiest flaws. Just like life, the stories in this collection are full of unexpected twists, unpleasant surprises, missed connections, broken hearts, profound questions, and loneliness. However, the prose is so beautiful that even the darkest passages are a pleasure to read.
If magic realism with a bizarro slant, too much heart, and a knack for philosophy is not a genre, Liu has invented it. The first story in Watering Heaven, "Chronology of an Egg," could be the poster story for the genre. The narrative is a classic boy-meets-girl tale, except for the fact that the girl lays an egg every time she has sex and then eats it. Welcome to the Fantastical World of Liu.
While I would normally discuss individual stories, Watering Heaven deserves a different approach. Since all the stories are standouts, I'll talk about the cohesive elements that regularly show up in the book and make Liu's work a treat for fans of superbly written uncanny literature.
The first aspect is the prose. Liu's writing jumps off the page with sentences full of meaning and passages in which it seems the author is making language dance for our amusement. Here are a few tasty morsels:
"Doubt is the only reliable source of creativity."
"I could feel the cartography of my bitterness etched into the mountain range of envy, see all my life clear as a film flash and how crudely incomplete it was. I was the Buddha of no parts. And the sea that hid me had vanished like my anonymity."
"Involuntarily, I looked down at her fingers. They were nimble, lengthy, fragmented branches undulating into discordant harmony."
Besides poetry, Liu's writing is influenced by things such as food, folk tales, and his own capacity for detailed observation. From simple plates to fusion messes like spaghetti sushi broccoli hamburger and pesto chow mein sashimi, this collection offers a plethora of glimpses into Chinese food culture. Also, folk tales and legends are recounted in some of the stories, which allows the narratives to float in the present while tiny ropes link them to a surreal past. Last but not least, Liu's attention to detail feeds rich descriptions that help him cement his stories in reality, even when they're wonderfully surreal.
Ultimately, what makes Watering Heaven an outstanding debut and a truly memorable collection is its combination of deep philosophical explorations, raw humanity, unabashed weirdness, and stylish-yet-unflinching prose. This is smart, beautiful writing, and that combination is not easy to find. From levitating men, fake alien abductions, and profound political statements made by refusing to kill rats to a desire for anonymity, the quiet hell of cubicle jockeys, and trying to understand what life's all about, these stories are as strange and magical when dealing with the fantastic as when delving into human thoughts and motivations. Liu should definitely be on your radar, and when you read Watering Heaven, you'll surely join those of us who are eagerly waiting for his next release.
—
Gabino Iglesias is writer, journalist, and book reviewer living in Austin, TX. He's the author of Gutmouth and a few other things no one will ever read. You can find him on Twitter at @Gabino_Iglesias.