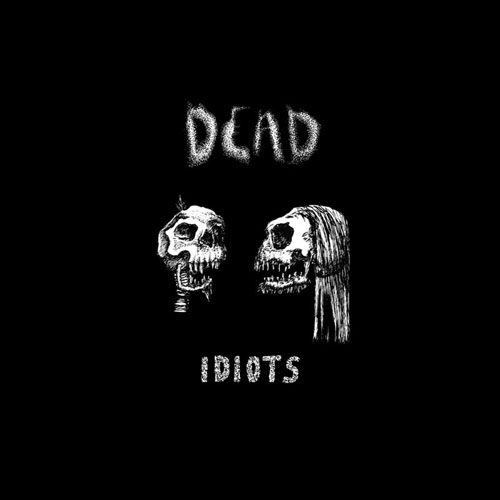 Australia has a fine tradition of underground music. Once you get past AC/DC (awesome) and INXS (not so much), you'll see there is a lot of great punk and noisy rock that has come from the down under. There were bands like Radio Birdman and the Saints in the '70s, then it continued into the '80s with like-minded souls in the Birthday Party and Cosmic Psychos, and it still beats today with bands such as the Eddy Current Suppression Ring and Bits Of Shit. While most of the band mentioned above have little in common in terms of how they sound, they are alike in that they held a belief in pushing rock in new and interesting — and, in many cases, loud and unruly — directions.
This drum and bass duo are similar in that they follow their own path in making twisted, heavy rock music. It would be too easy to call them sludge, even though that is part of their musical attack, but what they manage to do is draw from a variety of underground subgenres and come up with something that is truly unique — and loud.
Album opener "The Carcass Is Dry" starts out peaceful and serene with the sound of wind chimes before giving way to some nasty bashing of the skins and a gut-bucket bass riff to die for. From there, it picks up the pace before ending in a noisy, doom crawl. "Couldn't Keep His Mouth Shut" goes double time on the drums, while the bass cranks out more noise before ending with some spoken word and garbage can drums. "UP!" is a short and nasty screamer of a tune, while "Murder Hollow" keeps it creepy and menacing with some bone chilling female vocals and an overall unsettling quality that would make a young Nick Cave proud. "Bed Bugs" puts a little jazz into the cacophony, while "Lego Men" is an 11-plus-minute dirge that features weird angular post-punk riffs and a swampy vibe that could have only been left over by the Scientists.
Though originally released on the band's own label last year in their homeland, Eolian has a done a fine job making this record available to all who want to hear it in the States. They did an ultra-limited run, so if you want one, don't sleep on it, because this is another one you will want to hear, if you are a fan of the loud, noisy and weird. It's pretty sweet in that regard.
(Eolian Empire, PO Box 42073, Portland, OR 97242)