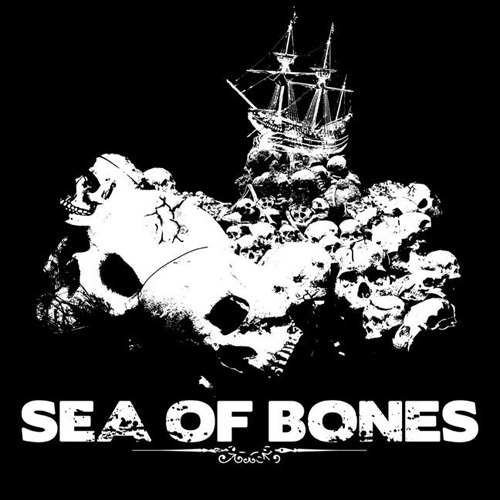 There's sludgy doom-metal, and then there's bands like Sea of Bones that take the style/genre/music and make it so, so beautifully agonizing. Anyone can play ploddingly along, toss in some distortion and growling and call it "doom." And they'd be wrong.
SoB does not fake the doom. They take the slowness and grimly wring out all the tension and pain — which doom bands should be fucking doing in the first place. That's the recipe, kiddos. Got it? Mix up the speed just a tad but make it tense, so the music has you screaming for it to leave you alone until your jaw snaps and you're pulling your skin off.
Opening track "The Stone, the Slave, and the Architect" starts with a down-tuned bass getting punched in the throat. This slow-crawling homicide of a tune just gets uglier from there. Dual vocals play off each other's torment, as well as on other tunes.
"Failure of Light" kicks in all ethereal and spacey for nearly two minutes — and then it punishes you for entering it's realm. This tune is actually frightening.
The other three tracks (with the shortest one clocking in at a speedy seven minutes), are — to use the cliched drug comparison — pure, uncut ugly, cooked up on a bloody spoon, and slowly shot into your ear hole…with a railroad spike.
There's some really, really powerfully crushing stuff going on here. Seek it out.
Oh…in addition to that, there is a sixth track, "The Earth Wants Us Dead," which is a 40-minute, improvised, outside-the-box drone track. So darkly righteous.
(self-released, no address provided)