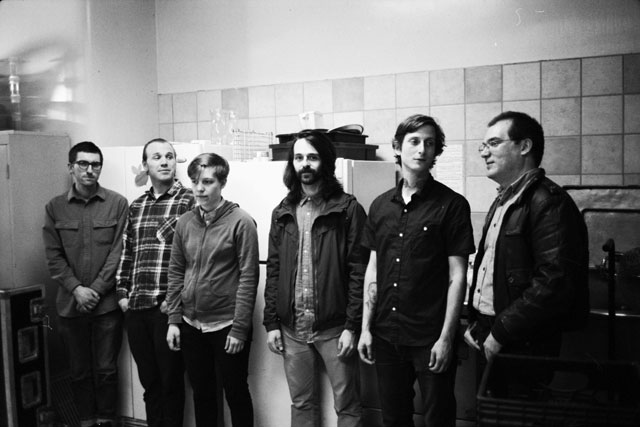 Premiering today on VerbicideMagazine.com is "The Bomber Will Always Get Through" by Self Defense Family, which will be released on their forthcoming one-sided 12-inch EP, The Corrections Officer in Me. The track is available to stream below.
Originally known as End of a Year, Self Defense Family is a self-proclaimed post-hardcore collective. The Family claims Cohoes, New York as a hometown but in fact members have hailed from as far as London, and the lineup, never identical from one record to the next, has ranged from a trio to a 10-piece.
The Corrections Officer in Me was written and recorded in one 24-hour period with producer and Family Drugs co-owner Sam Pura at The Panda Studios in Fremont, California, during SDF's US tour of summer 2011. As vocalist Patrick Kindlon quips, it was "written and recorded under time constraints to produce material that is anxious and uncomfortable." Completed in a day, the music finally surfaces two years later as the second-ever release on Family Drugs.