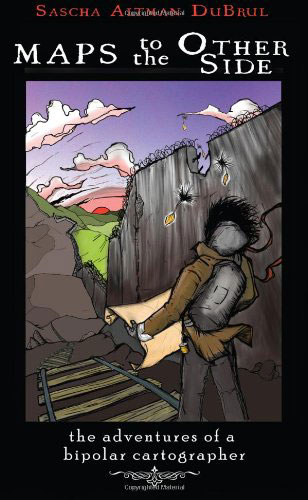 Microcosm Publishing, 192 pages, paperback, $15.95
Every epic story has the hero facing outside interference as he or she toils on toward the "golden fleece" of the conclusion of the tale. Sascha Altman DuBrul provides that in spades, as well as a whole rucksack full of inner turmoil while dealing with his own mental health issues and the ordeal of the mental health system.
DuBrul's life of hopping freight trains, hitching all over the damn place, helping to start the Bay Area Seed Interchange Library, involvement in the '90s hardcore scene (he was in Choking Victim), working  in Mexico, and squatting in New York City saturates each page — no, each sentence — with dense, sensory attachments and the amazing wording that great authors wield. This book gives a completely open view into all that DuBrull observes: part life-tour diary, part journal, part confessional.
And like a zine (Remember Slug and Lettuce? DuBrul was a steady contributor), there's a ridiculous amount to read crammed into the page-space. Clocking in at 192 pages, the small-ish font size allows for, what feels like, triple that amount of info.
The info inside is monstrous too. The Occupy movement, migrants, seeds and farming, mental health — DuBrul covers that and more with perfect clarity and poignant insight.
Find this.