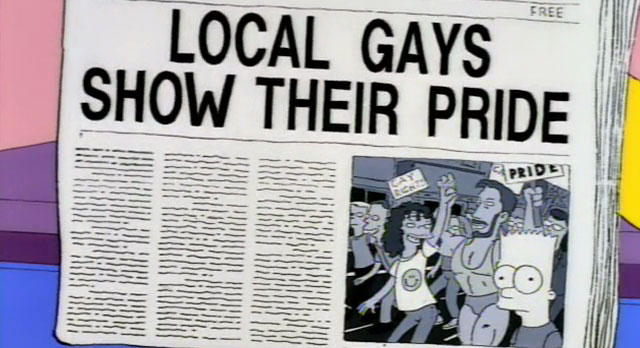 Throughout its quarter-century-plus history, "The Simpsons" have featured tons of background jokes that have been the pillars of the show. Practically anyone can rattle off the numerous catchphrases that have become ingrained our culture, but it's the subtler gags that have kept fans flocking to the show. Since its inception, "The Simpsons" have regularly made use of headline gags as a device to inject social commentary, historical references, and general silliness into the series, namely through the local newspaper, The Springfield Shopper. Of course, other publications such as The Daily Fourth Gradian, The Flanders Press, and the niche magazine Glass Eater have made their way onto the show.
Countless headlines have appeared on "The Simpsons" over the years — here are 100 of our favorites.
Squirrel Resembling Abe Lincoln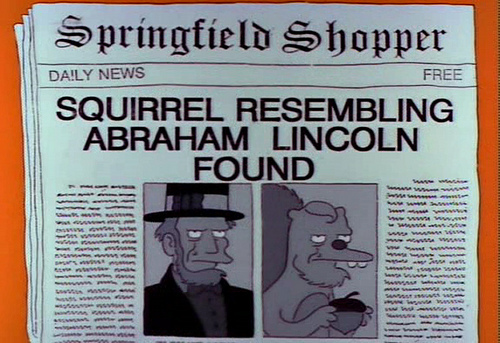 (From "Radio Bart," season 3)
America's Favorite Pencil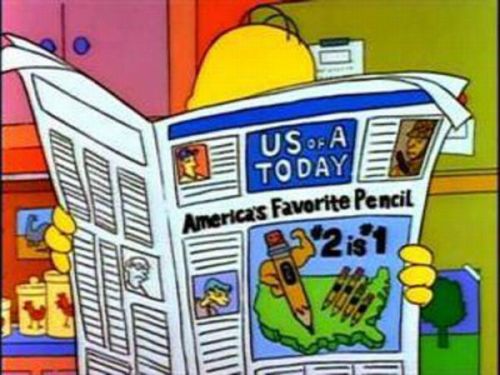 (From "Homer Defined," season 3)
Art Treasure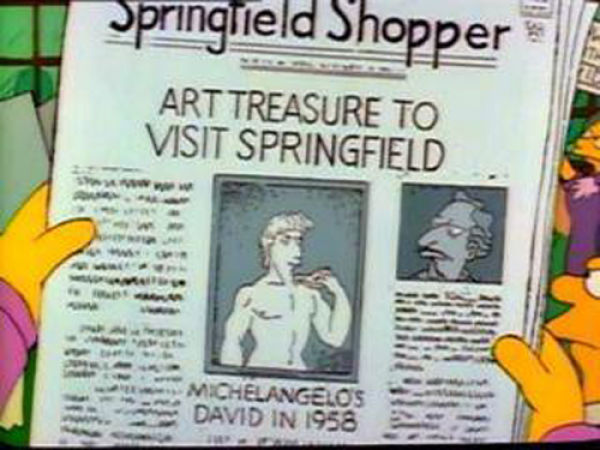 (From "Itchy & Scratchy & Marge," season 2)
School Is Awful Rich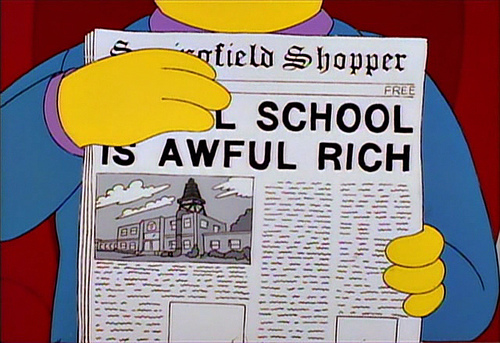 (From "Who Shot Mr. Burns? Part One," season 6)
Baby Saved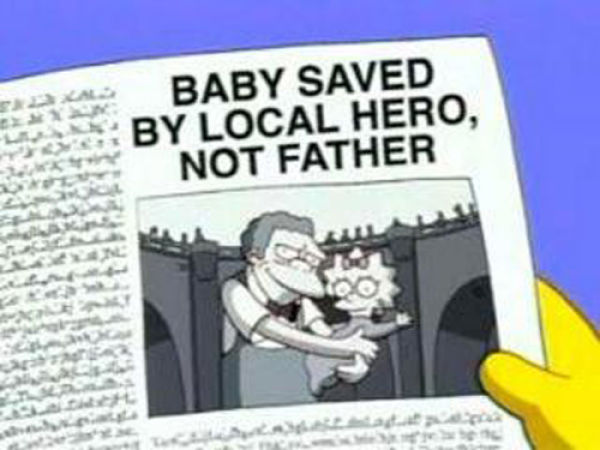 (From "Moe Baby Blues," season 14)
Banner Bars Booze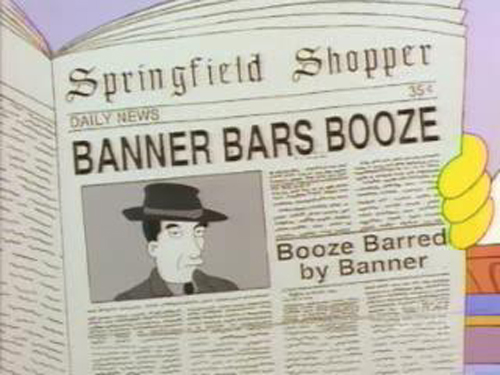 (From "Homer Vs. The Eighteenth Amendment," season 8)
Through the Roof!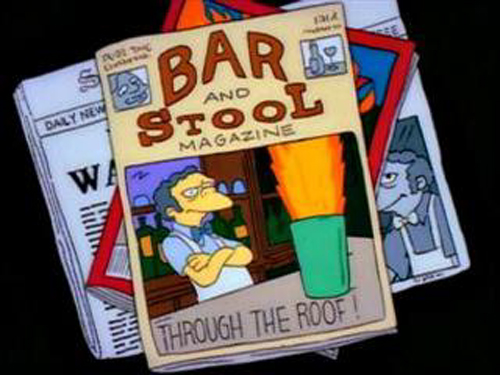 (From "Flaming Moe's," season 3)
School Elections Today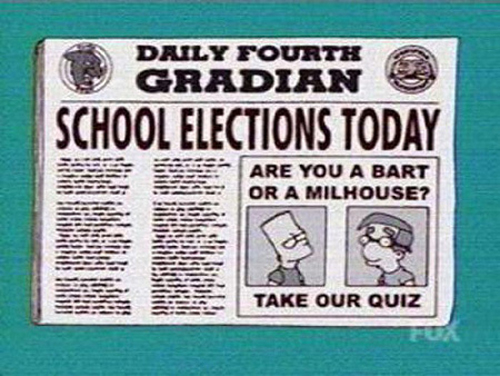 (From "The President Wore Pearls," season 15)
World's Greatest Sex Machine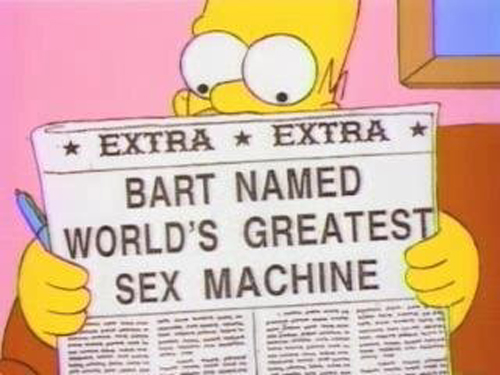 (From "Homer vs. Patty and Selma," season 6)
Bart to Martin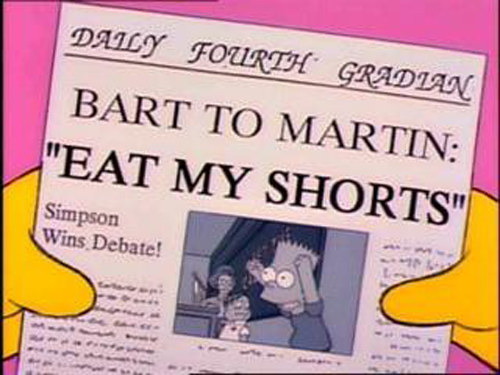 (From "Lisa's Substitute," season 2)
Big Fat Man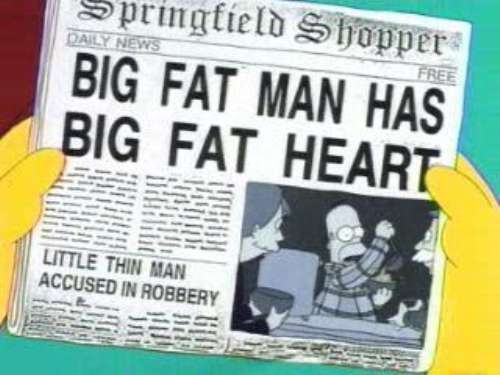 (From "Homer Loves Flanders," season 5)
Pork Chops Aplenty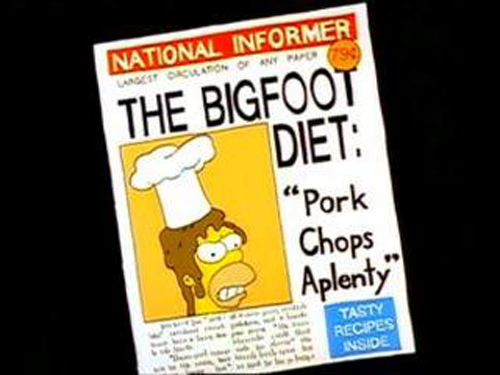 (From "Call of The Simpsons," season 1)
Bob Pardon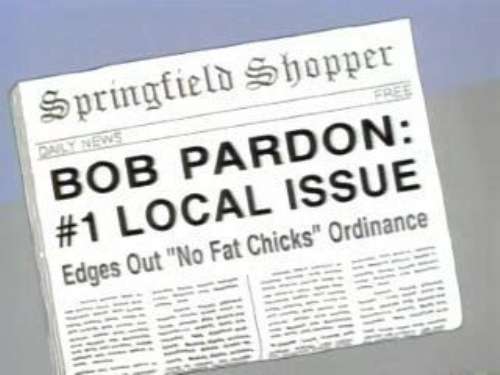 (From "Sideshow Bob Roberts," season 6)
Boy Discovers Comet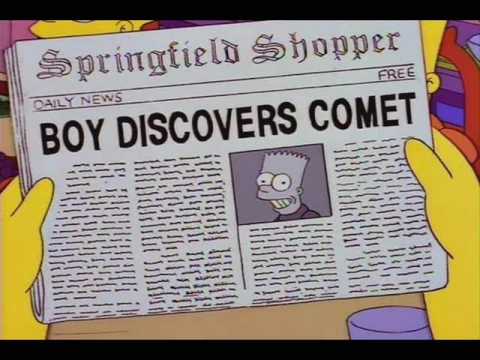 (From "Bart's Comet," season 6)
Broadcast Fools Nation, Springfield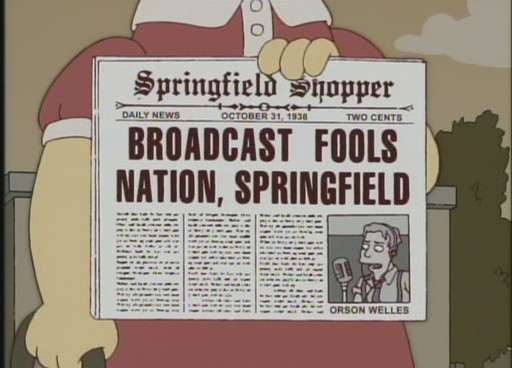 (From "Treehouse of Horror XVII," season 18)
Bumblebee Man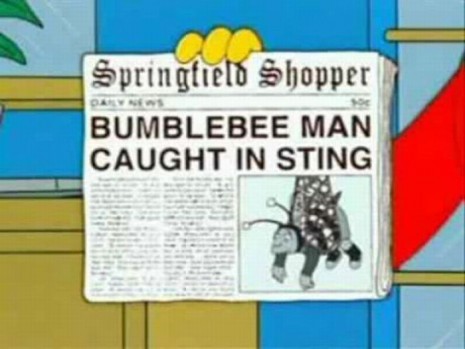 (From "Three Gays of the Condo," season 14)
Bum Sues Cartoon King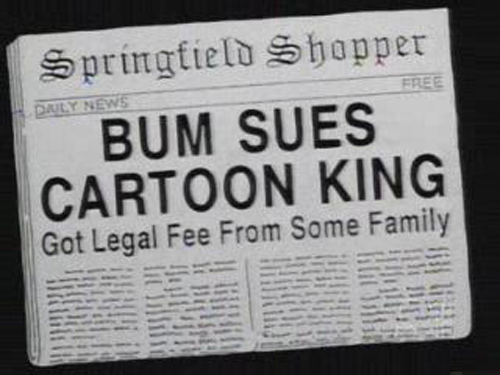 (From "The Day the Violence Died," season 7)
Burns' Birthday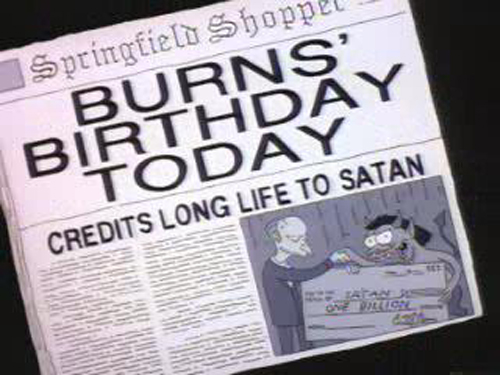 (From "Rosebud," season 5)
Burns Enters Gubernatorial Race
(From "Two Cars in Every Garage and Three Eyes on Every Fish, season 2)
Burns Recycling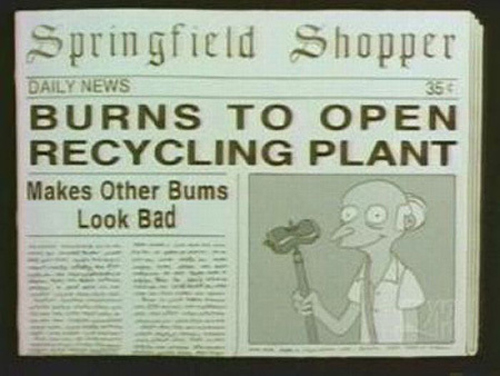 (From "The Old Man and the Lisa," season 8)
Page 1 of 5 — Click Below for Page 2