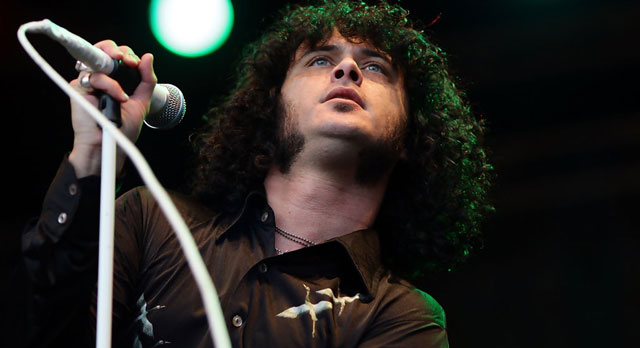 Former Mars Volta front man Cedric Bixler-Zavala has announced the formation of his new band, Zavalaz.
The band's lineup includes Bixler-Zavala on vocals and guitar, former Them Hills/Hella guitarist Dan Elkan, drummer Greg Rogove, and former Mars Volta bassist Juan Alderete. The band will play a dozen West Coast gigs in June, starting June 15th in Las Vegas and wrapping up June 30 in San Diego.
Bixler-Zavala said that three songs on his forthcoming solo LP have been recorded, and promises "lots of desert ballad space jams, lots of harmonies, lots of lap steel and piano. Lots of AM radio love songs. Short bitter sweet luv songs." He also warned that he's "not making a rock record. It might lightly rock but not like I'm known for." (via Antiquiet, Fact)
Following the demise of The Mars Volta, guitarist Omar Rodriguez-Lopez formed the band Bosnian Rainbows. Click here for photos of Bosnian Rainbows performing in New York City, or click here for Jeremy Robert Johnson's interview with Cedric Bixler-Zavala.