As previously stated, Verbicide does not encourage people to create funny graffiti on road signs and billboards — and furthermore, we certainly do not want our readers to hack electronic road signs to display "READ VERBICIDEMAG.COM." Of course, if you're merely curious on how one would do so (not that you would), Gizmodo has provided detailed instructions on how to do just that.
While not a particularly dangerous crime, nor one that causes any permanent harm, the fines for hacking an electronic street sign can be pretty steep — up to $250 in Illinois, $500 and a misdemeanor charge in the state of Texas, and as much as $5,000 and a year in jail in the killjoy state of Indiana. Still, if you just have to temporarily share with your neighborhood a clever reference to Super Mario Bros. or The Day the Earth Stood Still, go right ahead — just don't say we didn't warn you of the potential consequences.
Here are 20 road signs that we found to be funny (though commuters and cops probably were not quite as amused).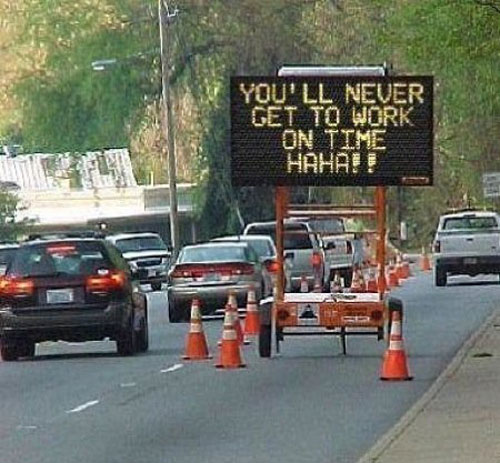 (source)
---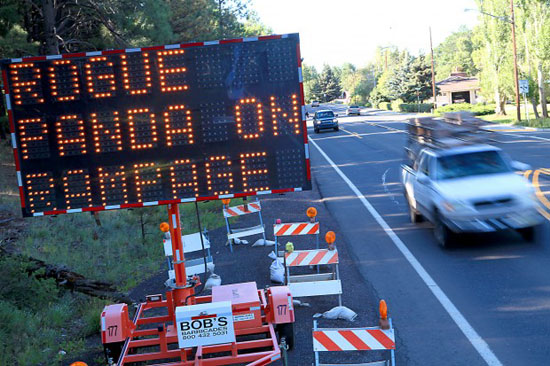 (source)
---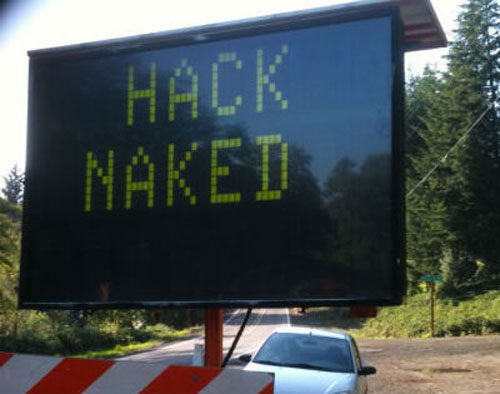 (source)
---
(source)
---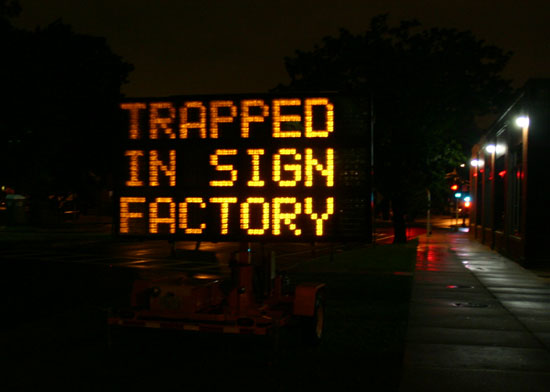 (source)
---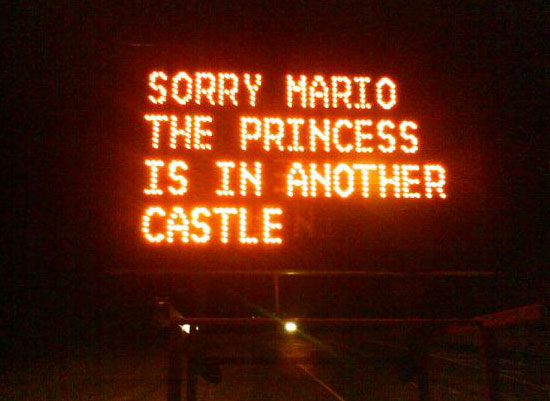 (source)
---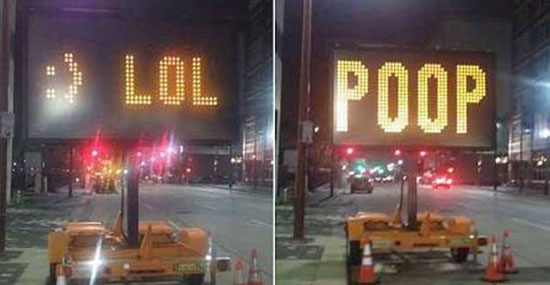 (source)
---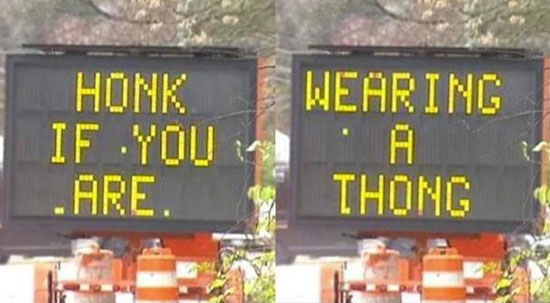 (source)
---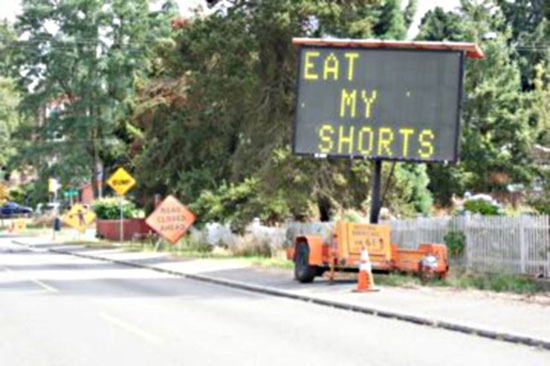 (source)
---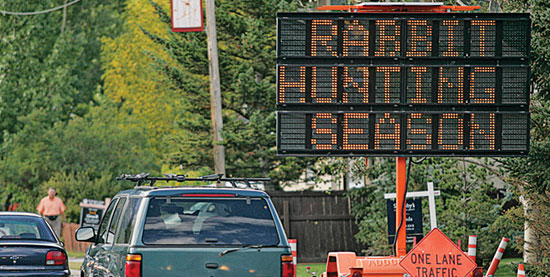 (source)
Page 1 of 2 — Click Below for Page 2