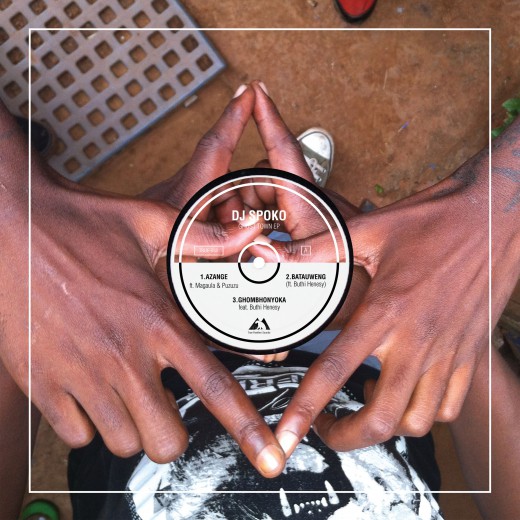 As a devotee of Victorian literature, one finds one's self regularly confronted by the various guilty pleasures of such a love. For example, the darkly sinister and introspection-driving guilt of the enjoyment of the backwards, racially charged savageness that colors, in various shades, the works of writers such as Kipling, Stanley, Kingsley, and Conrad — those danger-laced tales of the Orient and the Dark Continent (a name which would truly be lovely and alluring if it did not invoke such ugly racial thoughts).
What allows one to get past Stanley's ghouls is the sense of the unknown and all of the perils it contained,  a feeling which permeates the works, particularly those of Stanley and Kingsley, because of how very real — as real as that paternalistic racism — it was to the authors at the time. That distinct edge, one almost impossible to define and equally as impossible to miss, creeps its way into music as well — it is what makes the Clipse sound nightmare-inducing instead of blustering, what makes Chief Keef threatening murder with softly menacing detachment more frightening than the most sludge-encrusted, barbed-wired death metal.
The disconnect between "I Don't Like" and Through the Dark Continent is as vast as the empty spaces on the maps Stanley so desperately wished to fill, but both share in common the fact that their narcotic element, that vicious undercurrent, is worth suffering the slings and arrows, from accusations of cultural tourism to outright racism, because that honest hardship is part of what excites us, whether we encounter it on the banks of the Livingstone, the streets of Chicago, or in South Africa's HIV/AIDS- and poverty-ravaged townships.
South African DJ Spoko's first Western release, Ghost Town (named after a neighborhood in Atteridgeville, itself a township of Pretoria) is at its best when those hints of genuine horror seep through. A touch raw and dissociative, more akin to Detroit or Chicago house than the Euro variety, the cuts on Ghost Town (indicative of what Spoko deems Bacardi house), sound dated, in the way Kool A.D.'s "You Can Sell Anything" or Joey Bada$$'s bars or Jessica 6's See The Light are dated, that rare complimentary form of the word meant to bring to mind the artist's ability to call back to the best of other eras, while being able to be enjoyed, potentially, outside of a given time and space.
Ghost Town is at all times (and perhaps spaces) slightly melancholic, with a touch of sadness even hiding behind the taunt bounce of "Azange," whose cold, hard snares belie the apparent sunshine above them. As all of the tracks are a touch depressing, all contain elements of sunshine as well, leaving them somewhere between Victorian Dark Continent despair, Das Antwoord zef street level grime, and Halazone, kente-draped smiling world music, with various compositions skewing either one way or the other. The non-English vocals billow like sails, riding along in rhythms familiar to listeners of dancehall or African hip-hop, with the distinct exception of "Batauweng."
Perhaps it is due to my near constant submersion in drill music, but the barbiturates and promethazine delivery of lyrics atop "Batauweng's" whip-tight syncopation and sweeping, black synths — that would not sound out of place on a Rick Ross mixtape — seems to evoke the most fear and exhilarating edge in me; I have no way of truly knowing what is being said, of course, but I recognize that spectral drawling, and in my mind it is inseparable from those who have born witness to pain.
If "Batauweng" follows  the spirit of drill, "I Remember" adheres to the letter. As a groove materializes out of the fog, the record's slinky, ashtray funk is offset by the calm recollection of a grandfather's advice to " … keep a bullet in the chamber…keep a finger on the trigger." This simple juxtaposition of elements resonates far more than the unwieldy pastiche found on "Ghombhonyoka," whose rubber band bounce and stabbing synths end up rattled to pieces above a fat, wiggling bass line. The similarly minded "Sound of Our 4Fathers" fares much better, a constant, shuffling rhythm teamed with death rattles and a snaking melody, spacey sweeps hiding in the back while pianos alight upon the beat before being bucked off.
As an introductory piece, the possibilities for Bacardi house to catch on seem apparent here, namely the appropriation of a sounds reminiscent of a currently clamored for decade, its exotic — and similarly hot — country of origin, and catchy, Tumblr ready name. But Ghost Town itself is uneven, intriguing or boring by similar measures, and it only finds its stride, and similarly, its potential, when that creeping danger of the kind one risks accusations of cultural appropriation for, i.e., of Conradian Africa variety, bleeds through.
(True Panther Sounds, 304 Hudson Street 7th Floor, New York, NY 10013)
—
B. David Zarley is a freelance writer based in Chicago. You can find him on Twitter @BDavidZarley.