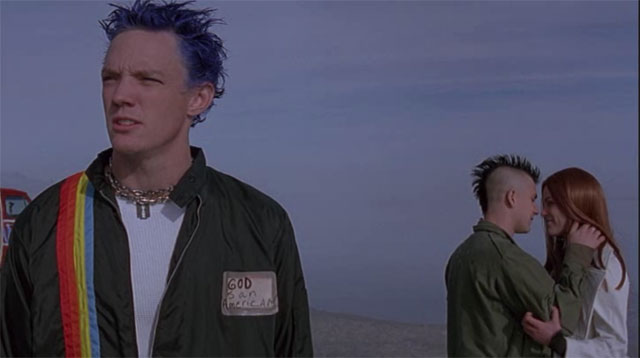 The long-awaited sequel to director James Merendino's cult film SLC Punk!, which was released in 1999, is due out in 2014. SLC Punk! followed the lives of two punks, Stevo (Matthew Lillard) and Heroin Bob (Michael A. Goorjian), who lived in conservative Salt Lake City in the 1980s. The film also starred Christopher McDonald, Devon Sawa, Annabeth Gish, and Jason Segel.
Punk's Dead will follow the lives of the main characters 18 years after the events of the first film. Though it is not know who has signed on to be a part of the project, Matthew Lillard excitedly tweeted last November that he was reading the script.
The film has a Facebook page, which you can follow for the latest updates.