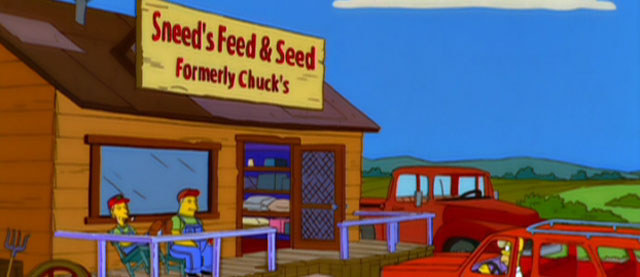 Ready to feel old?
Your probably know that "The Simpsons" debuted as short sketches on "The Tracey Ullman Show" in 1987 — but you've probably not considered how old the members of America's most beloved middle-class family would be had they aged in real-time: Homer and Marge would be in their early 60s, Bart and Lisa would both be into their 30s, and baby Maggie would be in her late 20s. Santa's Little Helper and Snowball II would be distant childhood memories, as would Grampa, most likely, who would otherwise be nearly 100.
Whether you've been watching "The Simpsons" since they made their debut in the late '80s, or if you're a younger fan who was introduced to the show during its unfortunate slow decline since the early '00s, one constant has been that, quite often, the best jokes are those that are more subtle. The wit of the dialogue might never have approach the level during the Conan O'Brien/David Mirkin era, but the hidden background humor has remained steady throughout the show's run. Here are 100 screen caps of some of Springfield's most hilarious signs picked from throughout the entirety of America's longest-running prime-time show.
Springfield Dental Complex
(From "You Kent Always Say What You Want," season 18)
Bloodbath & Beyond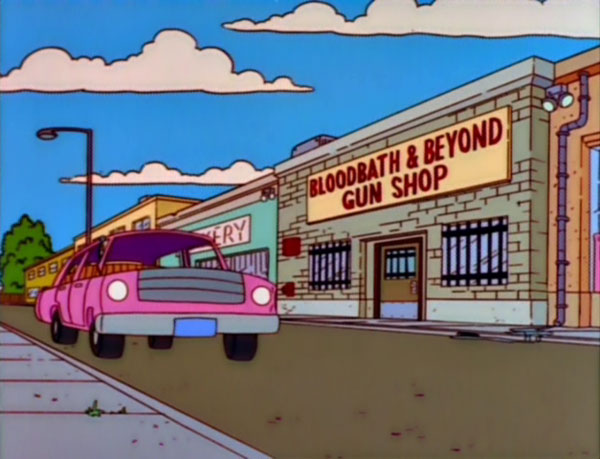 (From "The Cartridge Family," season 9)
Monstromart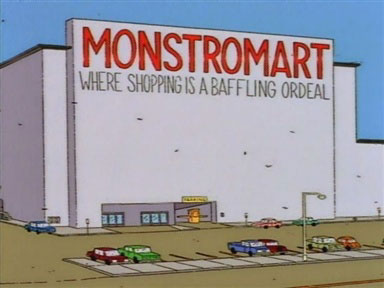 (From "Homer and Apu," season 5)
Now Entering Winnipeg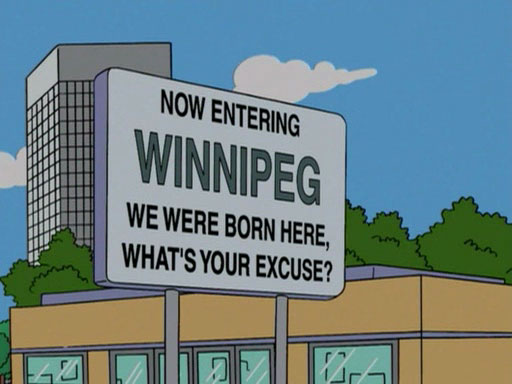 (From "Midnight Rx," season 16)
Royal Majesty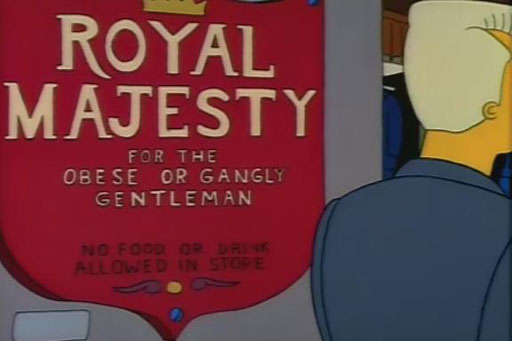 (From "Simpson and Delilah," season 2)
Duff Stadium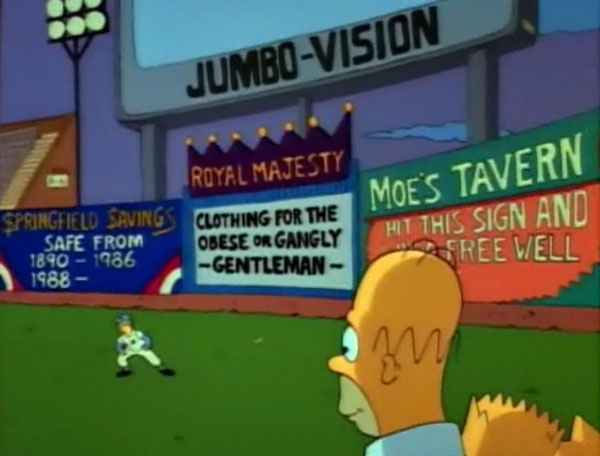 (From "Dancin' Homer," season 2)
Morningwood Penitentiary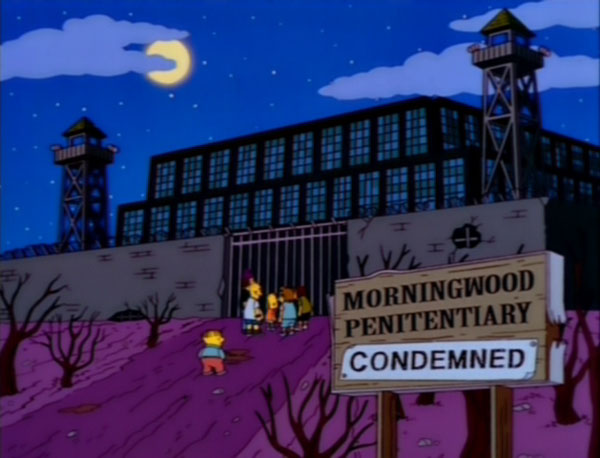 (From "This Little Wiggy," season 9)
Springfield Sperm Bank
(From "Selma's Choice," season 4)
Reading Digest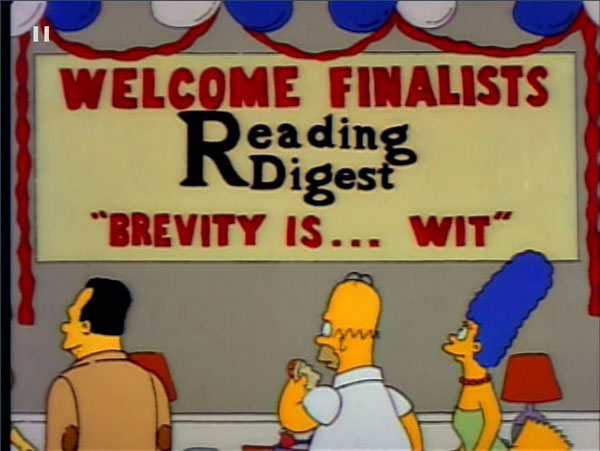 (From "Mr. Lisa Goes to Washington," season 3)
Professional Ballet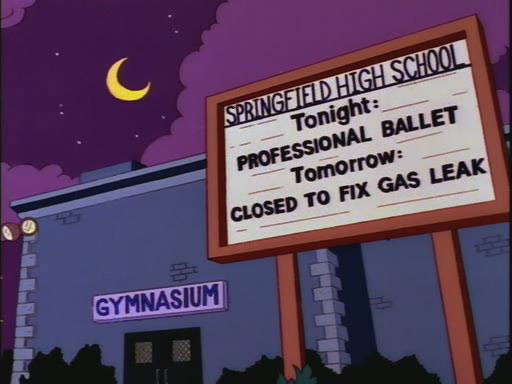 (From "Marge on the Lam," season 5)
Medfly Spraying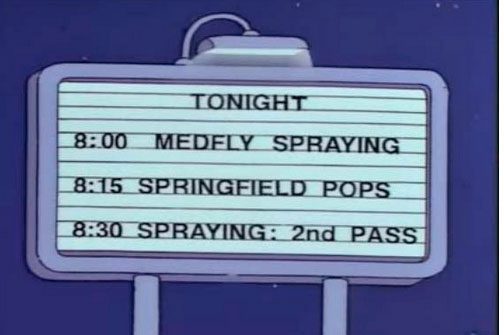 (From "The Springfield Connection," season 6)
Stoner's Pot Palace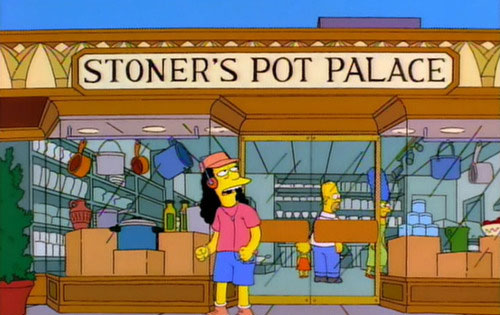 (From "A Milhouse Divided," season 8 )
Out of Order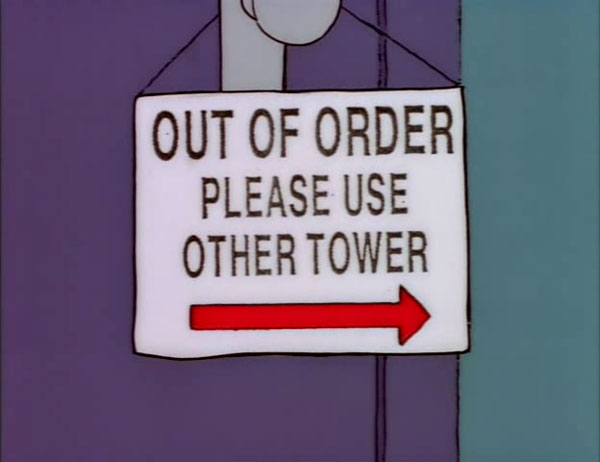 (From "The City of New York vs. Homer Simpson," season 9)
Yearbook Office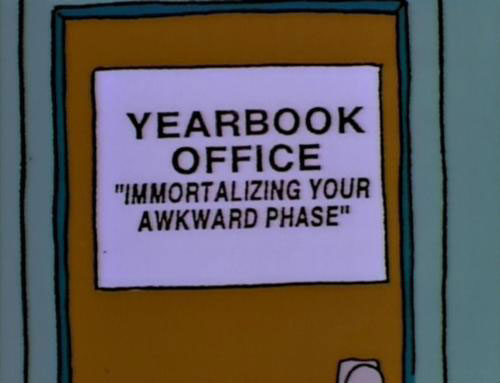 (From "Summer of 4 Ft. 2," season 7)
Little Pwagmattasquarmsettport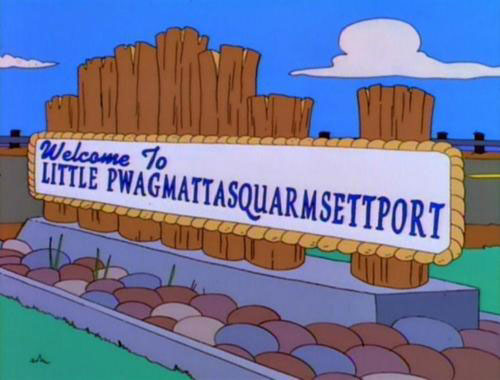 (From Summer of 4 Ft. 2, season 7)
Springfield Psychiatric Center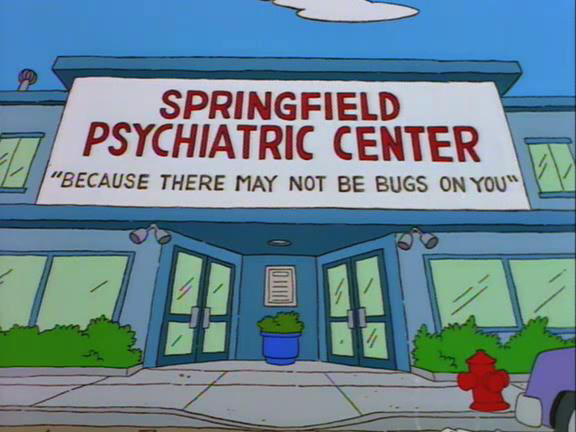 (From "Fear of Flying," season 6)
Surprise Tribute to Seymour Skinner
(From "The Principal and the Pauper," season 9)
Merry Widow Insurance Co.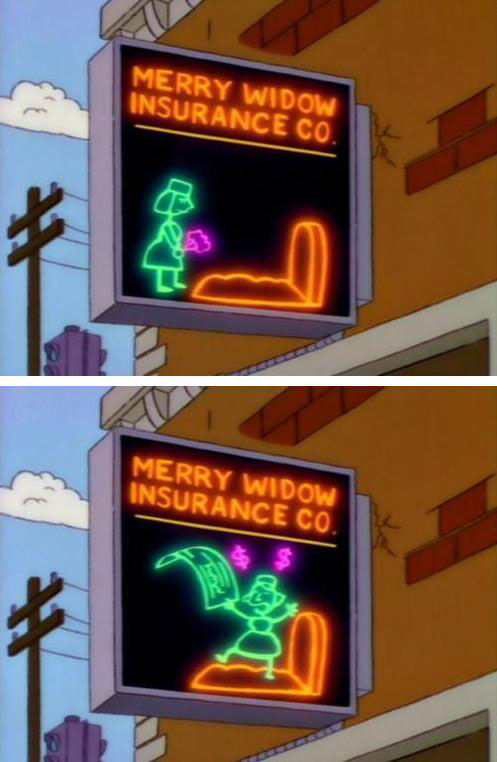 (From "Homer's Triple Bypass," season 4)
Child Psychiatrist
(From "Jazzy and the Pussycats," season 18)
This Park Is Not Copless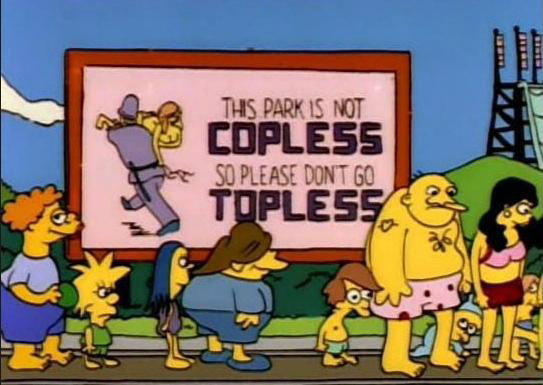 (From "Brush with Greatness," season 2)

Page 1 of 5 — Click Below for Page 2