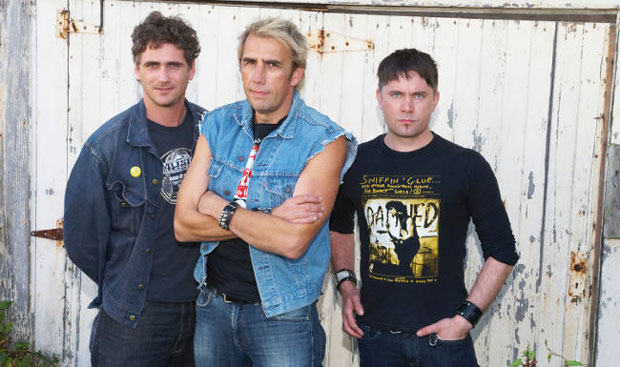 Legendary Canadian punks DOA have traveled the globe almost continuously since they formed in 1978 and released their first album, the Disco Sucks EP. Since then, the band released 14 studio albums. 2013 marks the band's 35th and final year as band leader Joey "Shithead" Keithley embarks on a political career seeking the New Democratic Party (NDP) nomination in Coquitlam, British Columbia.
Over the years, DOA have played benefits for causes such as rape relief, anti-racism, education, anti-globalization, anti-war, OXFAM, first nations rights, anti-censorship and environmental causes, among many others.
"I've been working on trying to change Canada and this world into a better place from outside the system for the last 35 years," reflects Keithley. "Now I will do my utmost to effect that change from inside the system. That's why I am running for the only progressive party, the NDP."
The bands final tour dates are listed below.
DOA on Tour
British Columbia:
1/18 Vancouver, BC @ The Rickshaw
1/19  Vancouver, BC @ The Rickshaw
1/24 Cumberland, BC @ The Waverly
1/25 Lasqueti Island, BC
1/26 Saltspring Island, BC @ Artspring Theatre
1/27 Victoria, BC @ 9 One 9
California:
1/31 Petaluma, CA @ Phoenix Theatre
2/01 Santa Ana, CA @ The Observatory
2/02 San Diego, CA @ Brick By Brick
2/03 Reseda, CA @ Weber's
Alberta:
2/20 Lethbridge, AB @ Studio Nightclub
2/21 Red Deer, AB @ The Vat
2/22 Edmonton, AB @ Pawn Shop
2/23 Calgary, AB @ The Republic
2/24 Banff, AB @ Wild Bill's