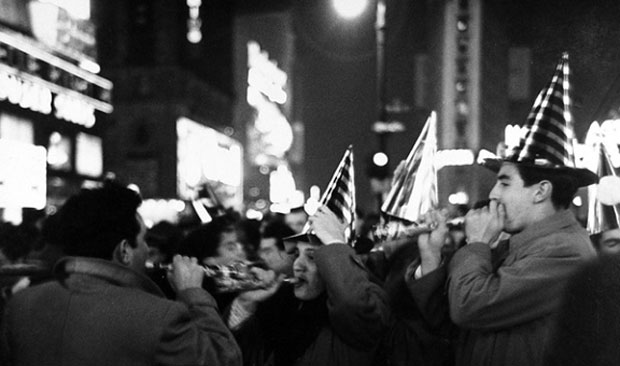 Are you, like me, tired of hearing "Auld Lang Syne" at the stroke of midnight every New Year? Sure, I love the poetry of Robert Burns and the huge boobs of Mariah Carey, but that plodding, semi-mournful tune always makes me suddenly recall and regret every misstep and missed opportunity of the year gone by. Here are 10 alternative tunes to consider cranking this year when the ball drops.
Ella Fitzgerald – "What Are You Doing New Year's Eve"
This may actually be a better song for December 30th when you're calmly plotting the following evening's night of drunken debauchery.
---
Otis Redding and Carla Thomas – "New Year's Resolution"
A wonderful duet by the Queen of Memphis Soul, Carla Thompson, and the legendary Otis Redding from their 1967 album King & Queen. Great lyrics for those looking to "turn over a new leaf."
---
Van Morrison – "Celtic New Year"
While unfortunately best known for the godawful hit single "Brown Eyed Girl," Northern Ireland's Van Morrison has an incredible, deep catalogue of songs worth exploring. Van the Man is at his best when playing off the influences of his native Celtic roots.
---
Abba – "Happy New Year"
Tonight I'm gonna party like it's…1980.
---
TLC – "Sleigh Ride"
If Abba is just too old fashioned for you, here are TLC's holiday tidings from the 1992 soundtrack to Home Alone 2: Lost in New York.