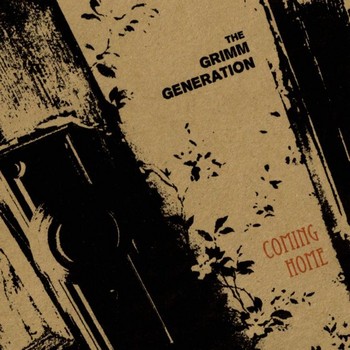 On the follow up to their The Last Record Party disc, the Connecticut folk-noir duo of Jason P. Krug (acoustic guitar/vocals) and Carmen Champagne (vocals) — which has recently expanded to include multi-instrumentalist and talented solo performer Lys Guillorn, among others — keeps it short and simple with this five-song EP, showcasing what they do best: writing excellent, dark, and sometimes sexual semi-folk songs.
Opener "Blink, I'm Gone" is a smoky murder ballad that lays out what happens to people who live a little too close to the edge. Champagne slinks through the late night come-ons of "Your Body Betrays You," which makes for a perfect companion for her charged performance of "Pull The Trigger," which appeared on the band's last record. On the country-tinged "Coming Home," she admits she's toxic and that everyone knows it. You'll definitely get her drift after listening to these songs. But there is a glimmer of hope in all this darkness. The Krug-sung "Brooklyn Good" actually lets a little light and hope into their shadowy world.
This band is one of Connecticut's not-so-best-kept secrets, and it's about time they garnered a wider audience. This is some dark, excellent, enchanting music.
(self-released, no address provided)