There are some things in life you can always count on: death, taxes, and the fact that the original movie is always better than the remake. This is especially true for the horror genre, where Hollywood's lack of fresh ideas force them to remake everything from classics like A Nightmare on Elm Street, to films that weren't even especially noteworthy in their own time, like My Bloody Valentine or Prom Night.
Even still, to keep new audiences coming to an old product, a rebranding of the cover art is often in order, and often with hilarious (or incredibly sad) results:
The Texas Chainsaw Massacre 2 (1986)

Original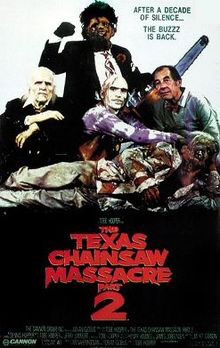 The camp of this sequel — which completely avoided all of the gritty realism of the first — practically jumps off this poster art.
New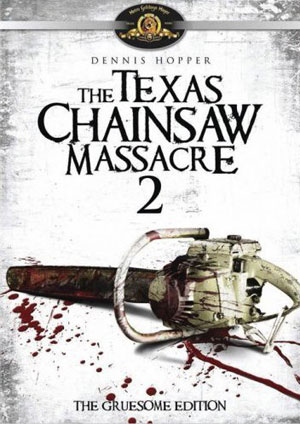 The cover art of this "Gruesome Edition" DVD released in 2007 is a complete ripoff of the Saw franchise, though it includes one thing none of the Saw movie posters contained: an actual saw.

---
The Monster Squad (1987)

Original
A classic '80s movie poster featuring the whole corny cast, plus all the monsters.
New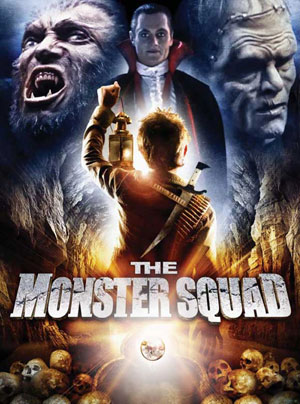 The werewolf in The Monster Squad more resembles a guinea pig than the terrifying werewolf on this updated cover art. Also, I don't recall Sean or Fat Kid taking a solo trek into the Roman Catacombs armed with nothing but a bayonet and a lantern.

---
The Gate (1987)

Original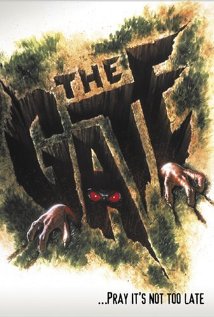 Creepy, cartoony art for an often-overlooked kids' horror flick…
New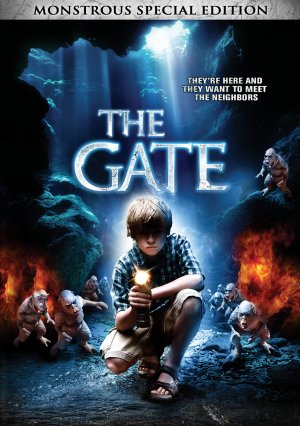 …starring a young, mop-headed Justin Bieber! I assure you that neither of the two nerdy kids in this movie look anything like this.

---
Near Dark (1987)

Original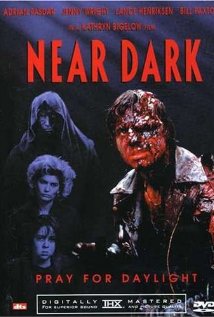 Near Dark is a genuinely creepy vampire film with a standout performance by Bill Paxton.
New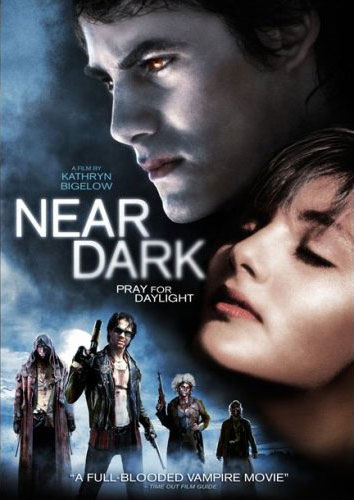 Near Dark is also a love story. Never mind the fact that the girl, Mae, is actually the vampire. I'm on Team Caleb!

---
Dracula (1897)

Original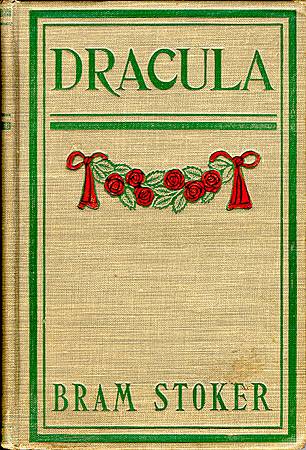 If this isn't the original cover art, this 1901 edition is damn close to it.
New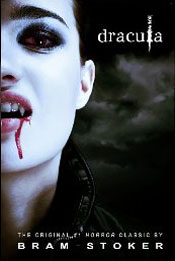 Now available: the fifth book in the Twilight series! But just think of how disappointed all those tweens are going to be when they learn that Dracula doesn't sparkle.