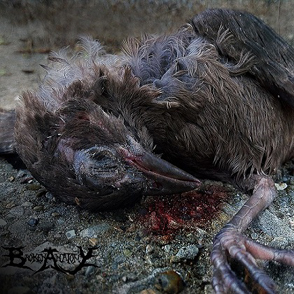 Broken Anatomy is the death/doom project of a young New Jersey musician named Samantha Michelle Smith. Over the course of two full lengths (A Shadow Deemed Worthy and The Obsession) and one EP (Freedom Within) she shows a subtle mastery of various forms of slow and low heavy music. This is bleak, depressing stuff, almost suffocating in its mood, but Smith manages to make the misery listenable.
If there were a difference between the records, I would say that "A Shadow" is the one where she mixes the death and doom, while the EP Freedom Within takes it to more drone, post-metal territory. The Obsession slows down the pace greatly to work in some great funeral doom moments. These are good starting points for someone who shows much promise in this bleakest form of extreme metal.
She is currently working on a new record, which will be released by independent label, Offensive Records, so if you like what you hear, definitely check it out. If you like slow, punishing stuff, you'll have a field day.
(self-released, no address provided)