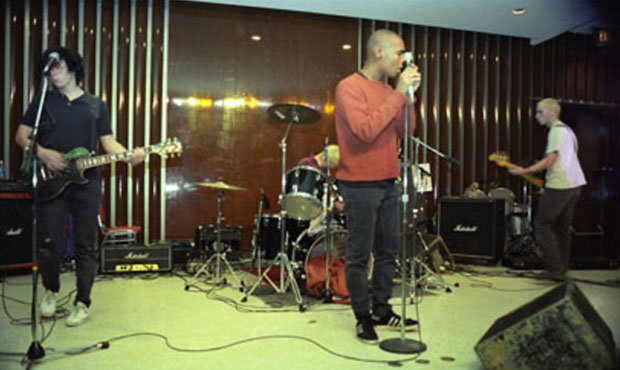 To celebrate the production of the documentary film Salad Days: The Birth of Punk in the Nation's Capital, a slew of classic Washington, DC punk bands from the 1980s will convene at the Black Cat on December 28 and 29, 2012. The lineup includes Kingface, Black Market Baby, Dag Nasty (December 28th), Scream, Government Issue and Youth Brigade (December 29).
Dag Nasty will be performing with original vocalist Shawn Brown for the first time in more than 27 years, and will play songs from their classic album Can I Say. Government Issue will be playing a collection of songs from their early catalog and will feature Brian Baker on guitar and Tom Lyle on bass, as well as vocalist John Stabb and Dag Nasty's Colin Sears on drums.
Youth Brigade were one of the first bands on Dischord in 1981 with their Possible seven-inch EP. This will mark the first time they've played together in more than 30 years. Minor Threat's Steve Hansgen will be playing guitar and joining original drummer Danny Ingram, bassist Bert Queiroz, and vocalist Nathan Strejcek.
To see clips of Salad Days, click here. For more information on the show, contact the Black Cat at info@blackcatdc.com.