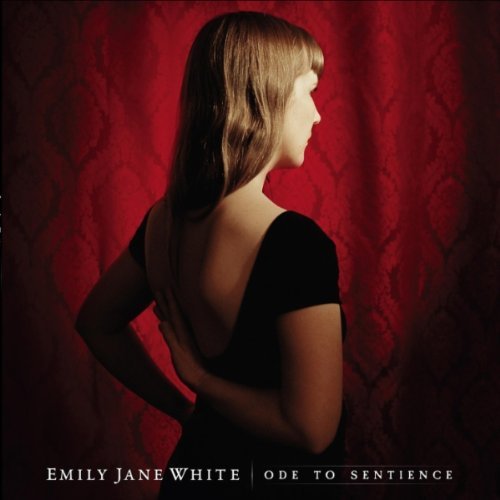 Emily Jane White has a penchant for the melancholy and morose. Her latest album, Ode to Sentience, pays homage to these emotions, to the dark confessions and ghosts of the past often kept locked away. She brings them out into the open with intent to acknowledge their existence and impact on her life. Topics like suicide, loss, fear, and redepemption all flow freely throughout the album, but over tight compositions and wispy, hushed vocals.
With a pop-infused undertone and wealth of instrumentation White's latest endeavor does have moments that seem to resemble something like positivity. "Broken Words" is invigorating with strong percussion and chord progressions, while "The Cliff" incorporates country twang. Finger-picked guitar melodies and brooding harmonies collide on "Black Silk" and "Requiem Waltz," while White's vocals remain ominously soft and desperate.
While sorrow maybe White's bread and butter, she portrays the genre well. She is not simply complaining about the hardships of life or the downtrodden woes she feels, but rather weaving compelling stories from track to track. Ode to Sentience is a warning, or perhaps just a personal acknowledge of the demons that sometimes are inherent in life.
(Antenna Farm Records, PO Box 29855, Oakland, CA 94604)