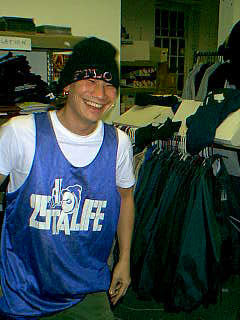 After a lengthy illness, John Dudeck, founder and owner of Very Distro, died on August 11, 2012 at the age of 41 due to liver failure. Dudeck had been in and out of the hospital since 2010 for liver cirrhosis, and was in hospice care for at least the past month.
In addition to Very, Dudeck also ran Edison Recordings, which released a handful of albums from artists as Starkweather, Overcast, Coalesce, and Disembodied.
Funeral arrangements are pending from the Simon S. Russin Funeral Home, 136 Maffett St,. Plains, PA.
Anyone that who like to send condolences to John's family can do so via the following address:
Eugene & Chong Dudeck
9 E. Saylor Ave.
Plains, PA 18702