Midriff Records is halfway through its year-long 2012 residency at Radio in Somerville, Massachusetts commemorating a decade of indie/DIY music. The July edition, which will take place on July 28th, features a co-curation with VerbicideMagazine.com.
In the Midriff corner for the night we have Eldridge Rodriguez and Greg Lyon.  Verbicide is providing two bands from Western Massachusetts: Home Body (the 2011 Readers' Choice winner of Verbicide's Unsigned Band Contest) and Giraffes? Giraffes! The cover is $7, and the event is 21+.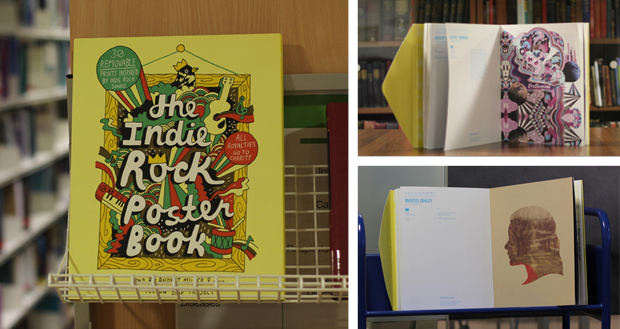 The event will also feature a raffle for a poster book provided by the Yellow Bird Project. YBP is a Montreal-based organization that works with an amazing range of indie rock musicians to create unique t-shirt designs that benefit an array of charities, each chosen by the musicians.
The Indie Rock Poster Book showcases original artwork by 30 of today's cutting-edge illustrators, including Mike Perry, Deanne Cheuk, Jeremyville, Andy J. Miller and more. The collection is inspired by classic indie rock songs of each artist's choosing, featuring such favorite acts as the Bon Iver, Devendra Banhart, and Iron & Wine.
Radio is located at 379 Somerville Ave., Somerville, MA 02143. Click here for the Radio Facebook page, and click here for the Facebook event page.
Approximate Set Times
9 PM: Greg Lyon
10 PM: Home Body
11 PM: Giraffes? Giraffes!
12 PM: Eldridge Rodriguez