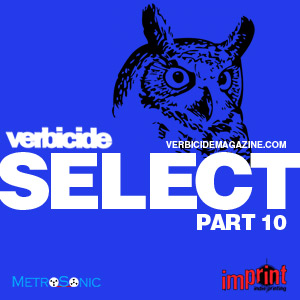 The legend is well known, but it bears repeating. Back when the moon shined deep purple and the land was was soaked in blood, there arose a hero. He was not of this Earth, born of rock and clay, but possessing the heart and determination of a man. He walked the earth in search anything that could give his life meaning, carrying a lifetime of woe on his misshapen shoulders. He wept as he stumbled, perilously balanced on the black cliffs of the mind that threaten to engulf us all.
It was then that he met her. It was there that he found true love. And filled with new purpose, this hero rained death upon his enemies in order to protect her. They say he fought for a thousand years, bruised and bloodied until his rocky skin became nothing more than dust and whispers. And even then, it wasn't enough. When she died in his arms, he felt his world turn black. And it was in those bleak moments that he decided to create a monument to her love; the perfect expression of his undying devotion. He ran to the highest mountain, pulled out a blank CD, and burned her a mixtape before leaping to his death.
Verbicide Select 10 is that mixtape.
John Vournakis and Home Body as a testament to her porcelain skin. Eamon McGrath because she loved the smell of the Irish countryside. Ty Segall because seagulls kick ass. And the rest because she loved music that doesn't suck. Basically, everything you need to remember the only woman who made your life worth living. Don't let her die for nothing. Download this mixtape, sob uncontrollably, and then leap into the wintry chasm below.
Click (right click for pc) to download!
[wpdm_file id=3]
1. John Vournakis
"Little Detroit"
Previously unreleased
Courtesy of John Vournakis
www.facebook.com/JohnVournakis
2. Home Body
"Fire"
From the EP Fire Places
Courtesy of Home Body
www.home-body.bandcamp.com
3. Le Butcherettes
"New York"
From the album Sin Sin Sin
Courtesy of Rodriguez Lopez Productions
www.rodriguezlopezproductions.com
4. Busdriver
"No Blacks No Jews No Asians"
From the album Beaus$Eros
Courtesy of Fake Four Inc.
www.fakefourinc.com
5. Realistic
"Token Gestures"
From the album Drowned In Meaning
Courtesy of  Blackmail Electronics
www.blackmailelectronics.com
6. Kaia
"The Night Was On to Me"
From the album Two Adult Women in Love
Courtesy of Jealous Butcher Records
www.jealousbutcher.com
7. Emily Jane White
"Requiem Waltz"
From the album Ode to Sentience
Courtesy of Antenna Farm Records
www.antennafarmrecords.com
8. Eamon McGrath
"Signals"
From the album Young Canadians
Courtesy of White Whale Records
www.whitewhale.ca
9. Tycho
"Dive (Radio Edit)"
From the album Dive
Courtesy of Ghostly International
www.ghostly.com
10. The Real McKenzies
"The Message"
From the album Westwinds
Courtesy of Fat Wreck Chords
www.fatwreck.com
11. Heavy Cream
"Prison Shanks"
From the album Super Treatment
Courtesy of Infinity Cat Recordings
www.infinitycat.com
12. Poliça
"Lay Your Cards Out" (feat. Mike Noyce)
From the album Give You the Ghost
Courtesy of Totally Gross National Product
www.totallygrossnationalproduct.com
13. Ty Segall & White Fence
"Not a Game"
From the album Hair
Courtesy of Drag City
www.dragcity.com
14. Carina Round*
"Girl and the Ghost"
From the album Tigermending
Courtesy of Carina Round/Dehisce Records
www.carinaround.com
*Girl And The Ghost Written by: C. Round (Carina Round Music (ASCAP) and Zac Rae (Zac Rae Music – Grumpy Beard Music (ASCAP)). Vocals: Claire Acey, Samuel Stewart, Django James / Drums & Percussion: Blair Sinta. Produced by Dan Burns and Carina Round.