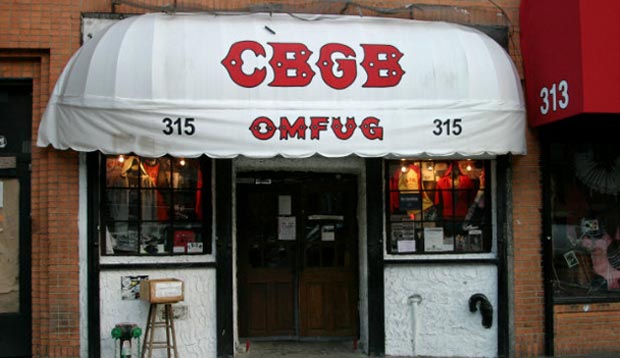 A forthcoming film entitled CBGB, which will chronicle the famous New York City music venue of the same name, has cast "The Big Bang Theory's" Johnny Galecki as Terry Ork, "The Borgias's" Mickey Sumner as Patti Smith, and Foo Fighters drummer Taylor Hawkins as punk legend Iggy Pop.
Alan Rickman has been cast as CBGB founder, Hilly Kristal, and Malin Akerman (Wanderlust) will portray rock icon Debbie Harry.
Rickman's Harry Potter costar Rupert Grint has also signed up for the project as guitarist Cheetah Chrome of Dead Boys. Joel David Moore (Avatar) and Julian Acosta will play Joey and Johnny Ramone, while "Seinfeld's" Estelle Harris will star as Kristal's mother, Bertha. Jody Savin is directing the film.
CBGB shut down in 2006, and Kristal died of lung cancer in 2007. (via HuffPo)