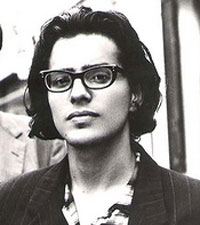 Celso Chavez, guitarist of '90s alternative rock group Possum Dixon, died Wednesday, May 9th at the age of 44. According to the Los Angeles Times, former Possum Dixon member Rob Zabrecky confirmed the news. Complications from a staph infection led to a bout of pneumonia for the late Chavez.
"He had been doing a lot of harm to his body for a really long time," Zabrecky told the publication. "It finally took its unfortunate toll."
The group released three albums on Interscope Records including 1998's New Sheets which was produced by Ric Ocasek.
The band's best known single was "Watch the Girl Destroy Me" (below), which received significant play on MTV. The group would also share the stage with acts such as Dead Milkman  and Reverend Horton Heat, and performed at Lollapalooza in 1995.
"We were doing exactly what we wanted to do," Zabrecky said. "We were touring the world. We made three records for Interscope. Life couldn't have been any better for a good five years. But drugs took a toll on our band."

(via Spinner)