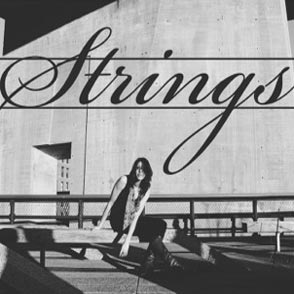 One might be quick to focus on the title of Rachel Zylstra's new album Strings as only a literal reference to its heavy use of stringed instruments. Within this collection of seven stirring tunes, each song searches the connections between one individual to another; relationships delicate as a loosely tied strings.
Zylstra's yearning voice and melodic piano dance across each string (figurative and literal) in a ballet of poetry and prose. One song, "Oust," entwines tales of memories and lost connections with the perfect description of a lonesome walk every city dweller has experienced. Close your eyes and you'll see yourself out there on the late night streets of Tom Waits's dreams.
In a world where the common consumer only understands the story behind an Adele album based on what the media tells them it's about, Zylstra provides her listeners with a world we're all familiar with, making it easier to bridge that connection between songwriter and listener. Equal parts catchy and moving, her graceful voice pumps out your speakers or through your headphones, and once Strings is over — just as she sings in the song " Stuck" — you'll have Rachel Zylstra on your mind.
(self-released, 4012 7th Ave., Brooklyn, NY 11232)