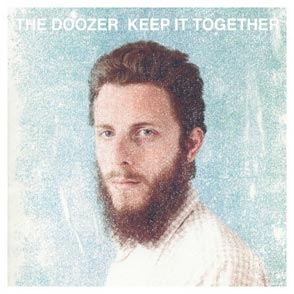 Cambridge, England-based folk-pop act The Doozer is just about everything you'd expect from a British singer-songwriter act. The melodies are baroque in nature with cues taken from Belle and Sebastian, the lyrical senses combine early Ray Davies with Syd Barrett, and the overall construction comes off as a stripped down combo of XTC and Orange Juice.
Everything on this album works nicely, with the mellow vocals playing perfectly with the sometimes out-of-left field lyrics. The album maintains an earthy lo-fi feel that gives Keep It Together the feel of a classic vinyl. Each song is beautifully built and approaches flawlessness in composition. Lead track "Burning Bright" is a beautiful summery song and "Aluminium Dome" would stand up to the best of the golden age of singer-songwriter folk.
However, Keep it Together suffers from its own consistency and flow. When played together, none of the songs stand out from the rest to any great degree, leading to a rather monochromatic album. It isn't boring, but it's not an easy album to stay engaged in from the first note to the last. Still, Keep It Together is a solid album that any fan of folksy music would like.
(Woodsist, 362 Buttermilk Falls Road, Warwick, NY 10990)