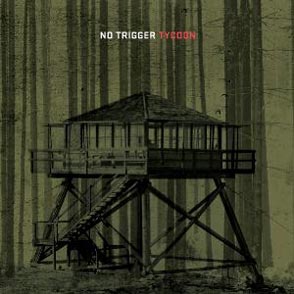 It is often said the second album is the most difficult; however, that may be an urban myth when you consider how many great second albums there are.
A case in point may be No Trigger, who seem to do things in six-year intervals. The band formed in 2000, released a debut album in 2006, and now, in 2012, a have released their follow-up.
With an aural barrage of hard-hitting anthem after hard-hitting anthem, this record still has some moments of sonic simplicity, such as the opening riff of "Skyscrapers," which gives way to the distinctly muscular tone of the majority of the album. Honestly, it was a tough listen initially, but after some perseverance I was finally won over.
The frenetic energy of songs such as "Mountaineer" and "New Brains" are ear-catching and impressive, and the album's closer "Turn In My Throat" points out that the party isn't over yet, as the album ends with a thumping breakdown and a drum solo that keeps you there right along with it until it finally ends on an undoubted high.
(No Sleep Records, 16651 Gothard Street Unit E, Huntington Beach, CA 92647)