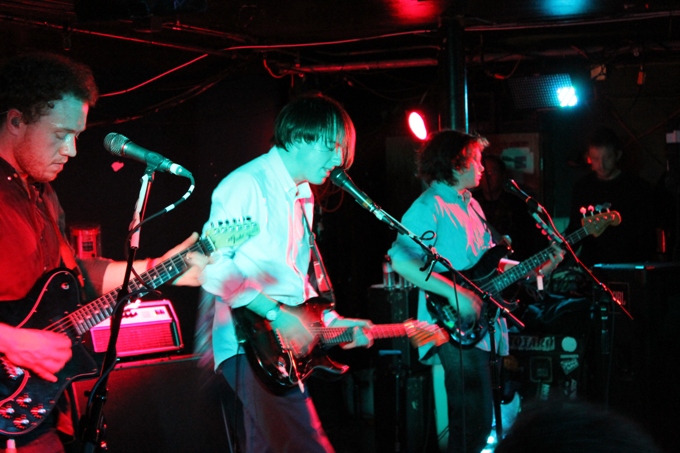 The Middle East in Cambridge, Massachusetts reached maximum capacity on Saturday night, March 9, 2012, pulsating with energy and excitement as Bombay Bicycle Club descended upon the stage. The band, who typically play to much larger crowds, seemed right at home in the tiny venue.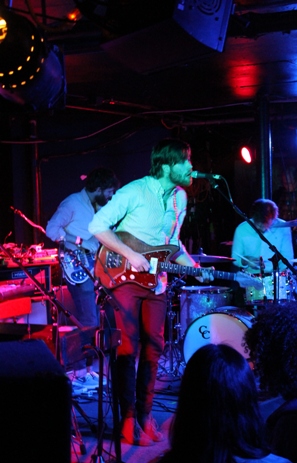 Lucy Rose kicked off the night with a simplistic yet utterly engaging set. Armed with only her acoustic guitar and soft vocals, she instantly had the audience's attention. Her charismatic banter with the crowd had fans swooning, including one lucky girl who Rose invited to the stage for a duet.
The Darcys changed the evening's pace completely. Their set was on the short side, but with keyboards, heavy guitar notes, pounding percussion, and manipulated sounds, they raised the energy level and served as an excellent preparation for the final act. Brooding vocals and insightful lyrics served as their foundation, and from that grew fast progressions and impressive harmonies. The band has recently released a new EP, Aja, to critical acclaim, and are quickly gaining notoriety.
After The Darcys wrapped up their set, the excitement built to a boiling point. As roadies checked the many guitars on stage and ensured proper lighting and sound, fans chomped at the bit, anxiously awaiting for Bombay to appear — and when they did, things erupted. The audience became a massive sea of clapping hands, jumping bodies, and echoing chorus lines. However, the crowd's energy level, as intense as it was, seemed to pale in comparison to that of the band.
From the moment he struck the first chord, guitarist Jamie MacColl was consumed by the music. As Jack Steadman crooned the lyrics to "Dust on the Ground" and "Evening Morning," the pair flung themselves about the stage allowing every progression to engulf them. Drummer Suren de Saram's ferocious style of play provided a shot of adrenaline, and bassist/keyboardist Ed Nash pulled the whole package together, inciting singalongs and clapping.
The group performed favorites off their freshmen and sophomore releases, but placed a heavy emphasis on tracks from their latest album, A Different Kind of Fix. "How Can You Swallow So Much Sleep" started slowly and exploded into an intoxicating three-and- a-half minutes of music. "Your Eyes" provided a bit of feel-good zeal, and "Lights Out, Words Gone" slowed things down just a bit, with Rose providing excellent backing vocals. "Shuffle" was met with cries of "I love you!" The whole set was one that never lapsed and never fell flat; it was melodic and pitch-perfect.
As the performance came to a close, the band was met with rapturous applause and cries for more. Impressively, they reemerged mere seconds later, ready to jump into their encore. The night was a shining example of why live performances can be so enjoyable: there is nothing better than enjoying the work of humble performers who know how to play and do it because they love it, and who love their fans as much as the fans love them.